Shred Station's CarbonNeutral® Commitments for 2020
Since opening our doors in 2008, our mission was to offer secure data destruction services to UK businesses and individuals with minimal impacts on the environment. We've always cared about how the actions we take affect the world around us. In 2019, we became a CarbonNeutral® certified company.
We've taken many measures to reduce our environmental impacts, including investments in an eco-friendly fleet and solar panels for our head office and Norwich depot. We have also operated a tree-planting initiative in the UK, and maintain a strict Zero to Landfill policy. But we knew we wanted to do more.
After years of reducing our environmental impacts, we gained CarbonNeutral® company certification in January 2019. This was possible by offsetting our already low emissions to net zero through a choice of projects.
The Offsetting Projects
2019 – Uganda Community Reforestation Project
In 2019, we chose to commit to the Uganda Community Reforestation Project, whereby our carbon emissions were offset by volunteer landowners in Uganda. Each volunteer received monetary compensation for each tree successfully grown. As well as offsetting carbon, projects like this also help to boost local economies, yield fruit for growers, and restore vital biodiversity to regions in need. They also help educate local farmers on best business practices.
2020 – West India Wind Power Projects
This year, we are investing in power projects by purchasing renewable energy from various wind power stations in India. These renewable power projects displace energy produced by fossil fuels in one of the world's biggest polluting countries.
Located across three districts – Jaisalmer, Rajkot, and Surendranagar – this project consists of 242 turbines with a combined capacity of over 190MW. The West India Wind Power project displaces electricity that would otherwise be drawn from fossil fuel-powered stations. The projects also improve local air quality and avoid the solid waste generated by coal-fired power plants.
Carbon finance investments, like our own, are essential for these projects to continue. The use of renewables in these regions promotes low-carbon development. It also creates hundreds of jobs. Without investments in renewable energy, these projects would not be able to run. This would mean global carbon emissions today would be significantly higher.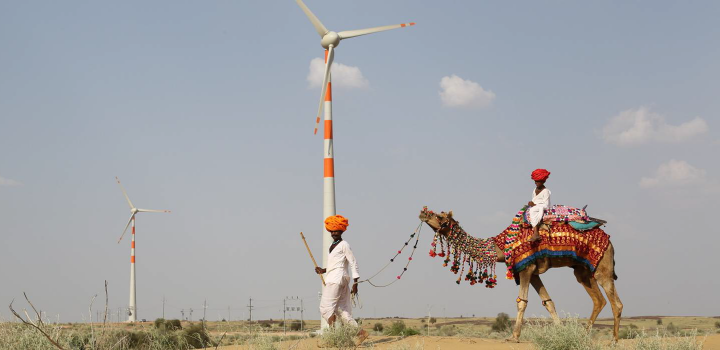 You can view our CarbonNeutral® certificates on our accreditations page. This page also features our full greenhouse gas assessment.
If you'd to know more about our CarbonNeutral® commitments, or would like to enquire about our eco-friendly shredding services, get in touch today. We are more than happy to help.
---
Sign up for our newsletter to be alerted about new blog articles, data protection advice, and Shred Station news.