In 2008, Shred Station committed itself to protecting the reputations and identities of companies and individuals across the UK, by developing a bespoke confidential data destruction service.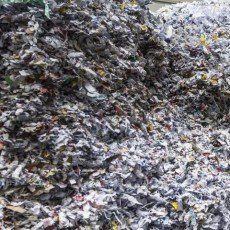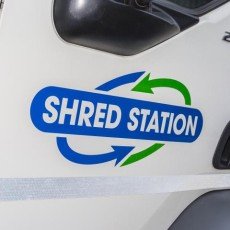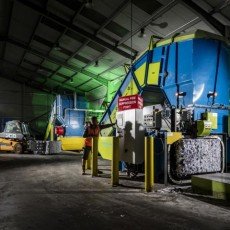 Our story
The Shred Station story began in 2008, with a single mobile shredding truck providing local businesses with an on-site shredding service.
We started out with a mission to offer a high-quality, bespoke service, protecting our customers' identities, reputations and safeguarding the environment at the same time.
Over the years, our mission hasn't changed – but our company has. We now have multiple plants and a whole fleet of trucks, and our clients include many individual users, UK companies of all types and sizes, plus public-sector and government organisations.
Our promise on security
At the heart of our service is a total commitment to security. We do everything we can to make sure clients' confidential data and reputations are never compromised by what we do.
All our employees must go through rigorous vetting and security checks in line with BS7858, as well as a DBS check, as a minimum. Security checks increase to meet high security shredding standards.
Our state-of-the-art trucks all have sealed bodies, CCTV, comply with Euro 5 & 6 emission standards and are continually tracked via GPS.
Our secure, purpose-built facilities are equipped with 24-hour CCTV, secure perimeters and strict access controls.
Our environmental commitment
Our certification under ISO 14001 reflects our commitment to running our operation in the most eco-friendly way possible, and helping our clients reduce their carbon footprint too.
Our carbon offsetting scheme allows clients to opt to have a tree planted for every tonne of paper we shred on their behalf.
Working towards a carbon-neutral operation
We take our Corporate Social Responsibility (CSR) commitments very seriously. We continuously implement new features that help to combat climate change, and work towards operating as a completely carbon-neutral business.
At the end of 2014, we installed a solar-panel system at our Norwich plant, with the aim of running a carbon-neutral depot. The solar panels can generate 150% of the power required by the facility, with any surplus electricity being fed back into the grid.
Request Brochure
We will send you our latest brochure by email.
Request Brochure
Request Call Back
We can call you back ASAP - Mon-Fri between 9am and 5pm.
Request Call Back