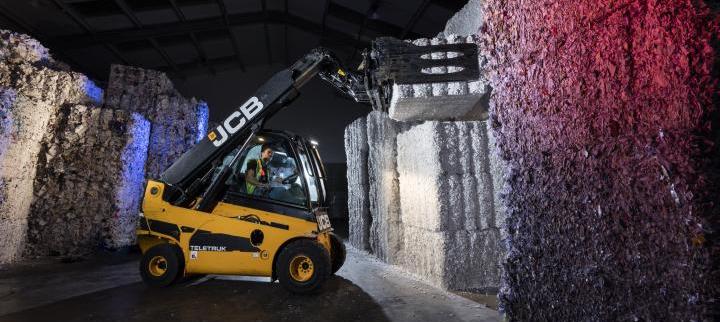 Shred Station® specialise in commercial shredding and industrial shredding of confidential documents for all types of companies and organisations throughout the UK.
We can collect commercial shredding of confidential waste with our own fleet of lorries, either on a regular schedule or in a one-off clearance if you have a backlog.
We can then shred your commercial documents, or items, at our own state-of-the-art plants, or on your own premises for added reassurance.
We have a 'zero landfill' policy, our plants are carbon-neutral and all shredded paper is recycled, helping to reduce your carbon footprint.
We'll even provide you with all the containers you need to manage your waste.
Are you legally compliant?
Under the Data Protection Act and GDPR, you must make sure all your unwanted confidential documents are destroyed securely, or you could face large fines and loss of reputation for mishandling or losing sensitive data.
We can help you make sure you comply with your legal obligations with expert advice on commercial shredding and confidential waste.
What 'confidential documents' do you need to shred?
The definition of 'confidential waste' covers many different types of paper record, plus other printed materials such as adverts and even uniforms.
Here are a few examples:
Lists of customers or suppliers
Financial, tax, insurance and payroll records
Contracts and legal documents
R&D reports, patent applications and product proposals
Personnel files and medical records
Internal emails and memos
Invoices and account ledgers
Inventory lists
Computer printouts
Advertisements with misprints
Lottery tickets and store coupons
Corporate uniforms
What else can you shred?
We can shred pretty much anything!
As well as paper and cardboard, our shredders can handle plastic, glass, ceramics and metal with ease, allowing us to shred consumer goods, clothes, accessories, electronics, office equipment and more.
That means we can help you dispose of anything you need to get rid of but don't want falling into the wrong hands.
To get a free quotation or learn more about our services, please get in touch.