Secure Product Destruction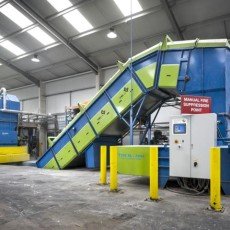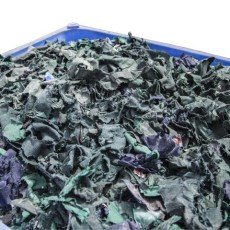 At Shred Station® our product shredding equipment can destroy any products, clothing or textiles to meet your requirements. With product destruction, you are protecting your brand and reputation with no risk of anything falling into the wrong hands. All shredded material is recycled with nothing going to landfill.
Our industrial shredding machines can handle just about any type of material. This includes metals, plastics, fabrics and ceramics – plus paper, of course.
Customers around the UK, including firms of all sizes and public-sector organisations, rely on us for product disposal of unwanted items including:
Products that are faulty or have been recalled
Excess stock that cannot be sold
Equipment that is obsolete or out of date
Illegal or counterfeit goods, including alcohol, tobacco, sunglasses, fake designer clothes and accessories, textiles, toys, CDs, DVDs and Blu-Ray discs
Commercially sensitive items or products that contain confidential information such as uniforms, ID cards, security badges, access control cards, bank cards and credit cards
Electronic equipment, including individual components such as hard drives, right through to entire units such as TVs, monitors, computer equipment, electronic consumer goods, laptops, printers, phones and cables. We can even handle industrial-sized units!
One of our product shredding specialities is branded product destruction for fashion items. We are trusted to destroy unsold stock, damaged garments and misprinted items by some of the largest fashion houses in the world. By destroying these items, companies can ensure their branded or high-end goods don't end up in the wrong hands where there could be an increased risk of counterfeiting.
Regardless of what you need to destroy, we will shred your materials safely and securely with constant monitoring, full CCTV coverage and official Waste Transfer Note and Certification of Destruction provided after each service.
Environmentally friendly product destruction
We take our environmental responsibilities very seriously, and carry out all product destruction in accordance with UK and international guidelines. We hold both ISO 14001 and CarbonNeutral® certification and have a strict Zero to Landfill policy.
Whenever we can, we'll break products down into separate materials that can be recycled or disposed of safely and responsibly. For materials that can't be recycled, we use Energy from Waste where the shredded fragments are incinerated to generate energy for the National Grid.
To learn more about our product destruction services or get a quote, please contact us.
Request Call Back
We can call you back ASAP - Mon-Fri between 9am and 5pm.
Request Call Back
Request Brochure
We will send you our latest brochure by email.
Request Brochure