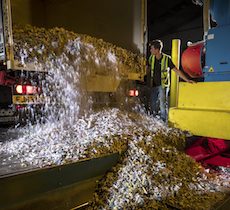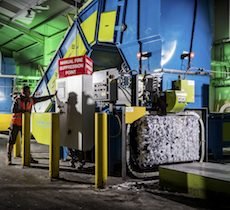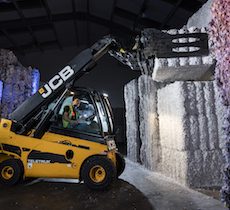 We may have entered the digital age, but the paperless home or office is still far from becoming reality. And with the ever-increasing risk of confidential data falling into the wrong hands, demand for our paper shredding continues to grow.
Paper shredding confidential documents protects individuals from identity theft and helps businesses and organisations comply with data protection law. Any document containing personal data should be destroyed when no longer needed – even if it's just a scribbled note of a customer's address.
Our secure and cost-effective mobile and off-site paper shredding services are a quick and easy way to meet your data protection requirements and keep personal data safe from identity thieves.
What Shred Station® do
Our mobile shredders can handle 3 tonnes of paper shredding per hour – that's around 600,000 sheets. Or, if you prefer our off-site service, the industrial shredding machinery at our high-security depots can handle over 10 tonnes or around 2 million sheets an hour.
Industrial shredding machines are a world away from the small office shredders you can buy in the shops. Not only do they shred your documents into random-sized particles, they also mix the fragments up with tonnes of other particles from other sources, so you can be sure your confidential data is irretrievable following destruction.
Shredded paper is then automatically compressed into 750kg bales that are distributed to tissue mills across the UK for recycling. Our recycling and the environment page provides more detail on our green initiatives.
Fully accredited paper shredding
We are fully accredited to ISO 9001 and 14001 standards, and all staff meet security requirements in accordance with vetting standard BS7858. In 2016 we were licensed by the Gangmasters Authority, confirming our status as a responsible employer, and we are currently the only shredding provider in the UK to hold this accreditation. You can find more accreditations and certificates on our accreditations page.
To learn more about our shredding services or request a quotation, please contact us.
Request Call Back
We can call you back ASAP - Mon-Fri between 9am and 5pm.
Request Call Back
Request Brochure
We will send you our latest brochure by email.
Request Brochure