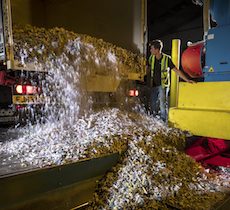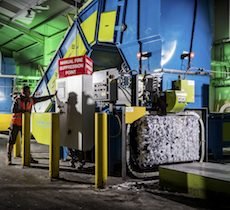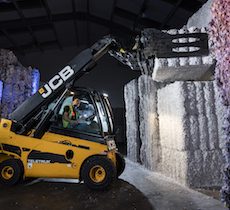 We may be living in the digital age, but the paperless home or office is still far from a reality and demand for our paper shredding continues to grow. Since the introduction of GDPR and the rise in reported confidential data breaches, paper shredding is required more than ever. 
Shredding confidential paper documents is essential for businesses and organisations with the latest data protection law. Any document containing sensitive information should be destroyed when no longer needed and within regulation timeframes – even if it's just a scribbled note of a customer's address.
Our secure and cost-effective shredding services are a quick and easy way for your business to meet GDPR data destruction requirements, and we'll provide you with a Certificate of Destruction for your Chain of Custody records.
On-Site Paper Shredding
Our mobile shredders, which are securely integrated into our bespoke shredding vehicles, can handle 3 tonnes of paper shredding per hour. This is the equivalent of around 600,000 sheets. This whole process is done on-site at your premises and can be witnessed by a staff member of your choosing if you so require. Find more detail on our mobile shredding service here.
Off-Site Paper Shredding
Our off-site paper shredding service is very affordable and after collection, the shredding takes place at our high-security depots. Here, our industrial shredding machinery can handle over 10 tonnes of paper per hour – around 2 million sheets. Find more detail on our off-site shredding service here.
Industrial shredding machines are a world away from the small office shredders you can buy in the shops. Our shredding machines shred your documents into very small particles, and also mix the fragments up with particles from other sources, ensuring your confidential data is irretrievable following destruction.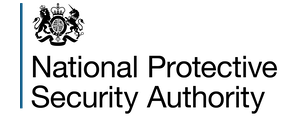 100% of the shredded paper is safely compressed into 750kg bales which are then distributed to tissue mills across the UK for recycling. We have many commitments to recycling and the environment, including a zero tolerance for landfill.
Our on-site and off-site paper shredding services are NPSA rated products: Approved for UK Government use, for details contact NPSA.
Fully Accredited Paper Shredding
We are fully accredited to ISO 9001 and ISO 14001 standards, and every member of staff we hire meets security requirements in accordance with vetting standard BS7858. In 2016, we were licensed by the Gangmasters Authority, confirming our status as a responsible employer. We are the only shredding provider in the UK to hold this accreditation. See our full list of accreditations and certificates via our accreditations page.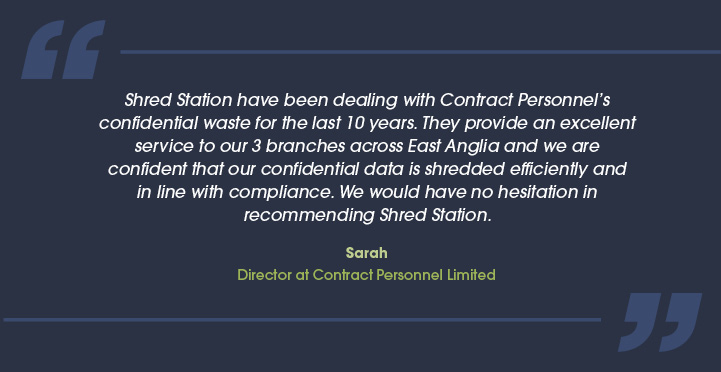 To learn more about our shredding services or request a quotation, please contact us.
Request Call Back
We can call you back ASAP - Mon-Fri between 9am and 5pm.
Request Call Back
Request Brochure
We will send you our latest brochure by email.
Request Brochure