Digital Media & Hard Drive Destruction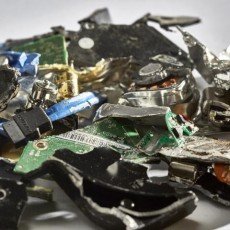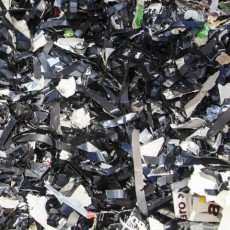 Confidential data stored on hard drives, flash drives and optical disks is a prime target for thieves. Simply deleting the files – or even formatting a disk – isn't enough to ensure full data erasure. Shred Station® offers digital media destruction services to guarantee data is irrecoverable.
Hard drive (HDD) destruction and disposal
The data on a single hard drive, when printed out, could cover ten football pitches. Imagine what could happen if a drive full of confidential customer or company data fell into the wrong hands!
When you're finished with your hard drives, it's important not to just throw them into storage to lie forgotten, gathering dust. If these drives were to fall into the wrong hands, data on the hard drives could be compromised and you could become the victim of a data breach or identity theft. To put it simply, a hard drive you no longer use is a data-loss timebomb just waiting to go off. The safest course of action when handling any magnetic storage devices is to destroy them completely. It's a step many people overlook, but it's the only way you can be sure that the data can't be retrieved by fraudsters.
When you use shredding companies like ours, you can securely shred hard drives of all types. If you choose our mobile hard drive destruction service, we can come to your premises and destroy your drives as you watch. Alternatively, we can collect them and shred them at our state-of-the-art plants. It doesn't matter if you're an individual, a small business or a corporate giant; we will be happy to assist with all of your hard drive shredding requirements.
Whether you opt for hard drive shredding onsite or offsite, we will destroy your devices  into 16mm fragments as standard. Choose offsite shredding at our secure premises and we can even grind your hard drives down to dust with our high-security shredding options, giving you total peace of mind.
With any magnetic storage device, we also offer a degaussing service. This is where we use a very strong electromagnetic current to alter the magnetic fields on your hard drive's storage bits. With our degaussing service, we ensure total data erasure even before shredding.
Whichever service you need, we can record the serial number of every item destroyed and will issue you with a Certificate of Destruction after every service. We are also committed to hard drive recycling for all recyclable components. We are a Zero to Landfill company, and non-recyclables will be sent to Energy from Waste where the incineration process generates energy for the National Grid.
Data shredding
When it comes to data shredding for electronic media, we can securely destroy any items that contain (or once contained) confidential data. That includes devices such as optical disks (CDs and DVDs), removable storage (USB drives, SD cards, and compact flash cards), solid state drives, microfilm, audio and backup tapes, floppy disks, and we can even offer tape shredding for old VHS tapes.
As with hard drives, we can come to your premises and perform your electronic data destruction service onboard our mobile shredding trucks for you to witness. Alternatively, we can collect your materials  and transport it to our secure facilities. Here, our industrial media and hard disk shredder machines will make quick work of your devices.
We can also collect full PCs and laptops (as long as the batteries are removed) to meet any IT disposal and recycling requirements you may have, for instance, in the event of an office clearance or tech upgrade. Whatever form your storage media comes in, we can almost always provide a solution that suits you.
All we ask is that you ensure your materials for digital media destruction are kept separate from any paper you may also be having shredded. This is to ensure we can recycle as much as possible.
Request Call Back
We can call you back ASAP - Mon-Fri between 9am and 5pm.
Request Call Back
Request Brochure
We will send you our latest brochure by email.
Request Brochure