How You Can Plant Trees from the Comfort of Your Couch
According to the Food and Agriculture Organization of the United Nations, 18 million acres of forest are destroyed every year. That's equivalent to 28,125 square miles, or an area the size of Ireland. If this rate of deforestation continues, life on earth as we know it will change forever. The good news, however, is that many of us want to make a difference.
It's easy to make small, simple changes that reduce our environmental impacts. With busy lives, though, it can be hard to find the time to participate in more active efforts such as beach cleans or planting trees. But there is a solution.
Here at Shred Station, we want to make your experience with us as informative as possible. To do this, we conduct regular research into data security trends. During our search, we came across a company called Ecosia.
Who is Ecosia?
Ecosia is a search engine that you can add on to your browser, or use as an app. One great thing about Ecosia is that they protect their users' search data. All user search data is encrypted and they have no third-party trackers enabled. But how does this relate to tree planting?
As with any search engine, Ecosia features paid advertising links amongst their search results. Advertisers will pay Ecosia for every person who clicks on these adverts. This is known in the marketing world as Pay Per Click, or PPC. Ecosia uses the majority of this advertising revenue to plant trees and since 2009, they have planted over 65 million trees worldwide.
How does this affect you?
Well, for every search, you contribute to that tree planting. On average, it takes 45 searches to plant one tree. To keep track of how many trees you have directly contributed to, Ecosia even has a little search counter on their homepage. If Ecosia were to ever receive the same number of searches as Google – 63,000 searches per second– this could mean enough revenue would be generated, in one single day, to plant over 120 million trees.
If you want to know a little more about Ecosia, you can view all of their monthly financial reports on their website. These outline how much money per month is invested in tree planting. You can also see video footage of their tree planting programmes around the world.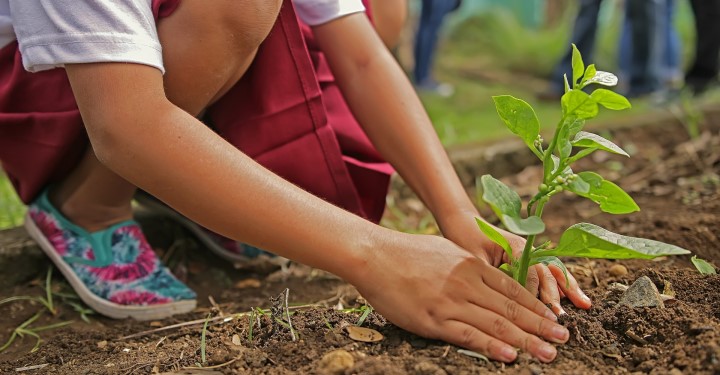 Another way you can contribute to tree planting from the comfort of your own home is by choosing Shred Station as your secure shredding service provider. Shred Station is a CarbonNeutral® certified company, and just by using our services, you contribute to tree planting.
Shred Station's Carbon Offsetting.
As a part of our carbon neutral commitments, we support Natural Capital Partner's Uganda Community Reforestation Project. All of the carbon we produce during our day-to-day operations – including vehicle and premises emissions – is offset to net zero through tree planting. So, by using us for a regular shredding service, you contribute to that offset.
Of course, you can also plant trees by utilising our carbon offsetting scheme here in the UK: Shred a Tonne, Plant a Tree.
If you'd like to know more about our shredding services and carbon commitments,  get in touch today.
---
Sign up to our newsletter here to be alerted about new blog articles, data protection advice, and Shred Station news.