Shred Station wins International Green Apple Environment Award!
Shred Station has won an International Green Apple Environment Award in the campaign to find the world's greenest companies!
Competing against over five hundred other nominees, Shred Station has been confirmed as a winner of this highly prestigious award. Shred Station was presented with the Green Apple trophy at The Green Organisation's glittering awards ceremony on 15th November 2021.
Why did Shred Station win?
The award comes as recognition of the company's involvement in the Frontline Faceshields Project. This project resulted in 50,000 face shields being 3D printed for frontline NHS and care staff at the height of the pandemic's first wave. During this time there was a national shortage of PPE and no vaccine in sight. This made the efforts of all involved in the project even more crucial. Shred Station kept the project green by granulating all waste 3D printer filament. This granulation process diverted the filament from landfill and also meant it could be reused to make even more face shields. As Shred Station is a CarbonNeutral® certified company, this part of the project also had net-zero emissions.
Emily Bridges, Marketing Manager at Shred Station, says:
"We are delighted to win a Green Apple award. We've been told the quality of entries this year were very high, so it's a great achievement for the business. But it's also more than that. As a business, we do all we can to reduce our emissions and help out in the community. The pandemic hit everyone, especially those in the care sector, incredibly hard. Being able to do something that made a real difference felt important. The fact we kept that part of the project green was, of course, fantastic. But the real win was being able to reuse the granules so volunteers could make more face shields. At the time, it was a lifeline that, sadly, not everyone had. Receiving this award is a reminder of how relentless the virus was in that time, but also how communities can pull together even in the worst of times".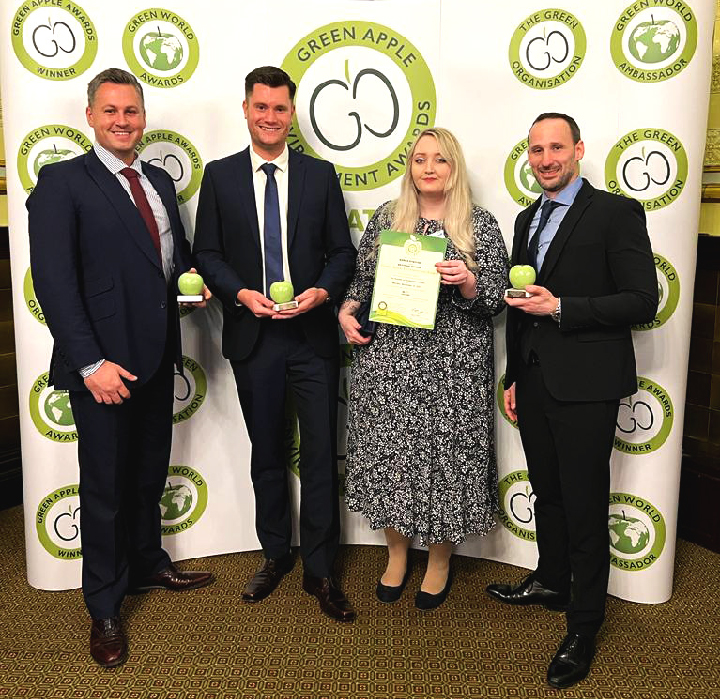 ---
Sign up for our newsletter to receive alerts about new blog articles, data protection advice, and Shred Station news.