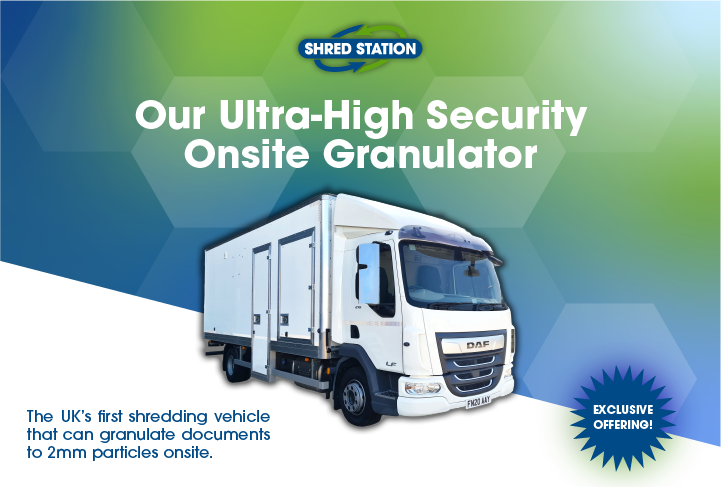 A closer look at our on-site granulation vehicle
At the end of 2020, we introduced our on-site granulation service, the first service of its kind in the UK. This service allows our customers to have their confidential materials shredded on-site down to tiny 2mm fragments.
Granulation is a process that many businesses and government organisations require for the destruction of top-secret materials. While many shredding companies can offer granulation services, our granulation service is the first in the UK that businesses can have on-site for them to witness.
So, how do we do it?
We are able to provide our on-site granulation services thanks to our bespoke on-site granulator vehicle. This blog article will give a bit more of an insight into the vehicles many security features.
What's so special about the on-site granulation vehicle?
There are many features that make the on-site granulation vehicle unique. Some of these include:
Onboard granulator that can destroy documents into 2mm fragments
Onboard hard drive shredder that can shred hard drives down to 6mm fragments – the smallest possible size for any on-site shredding service.
Double-lined body for additional penetration security
Small chassis giving the vehicle the lowest clearance of any on-site shredding truck. This means the granulator vehicle can reach secure areas that other trucks cannot.
There are, of course, other security features that we implement in all of our shredding vehicles. This includes a four-camera CCTV system, built-in GPS and telematics tracking, and lockable cage doors in the shredding compartment.
The below images display some of these features, including the onboard granulator, the hard drive shredder, some of the security systems and the control panel.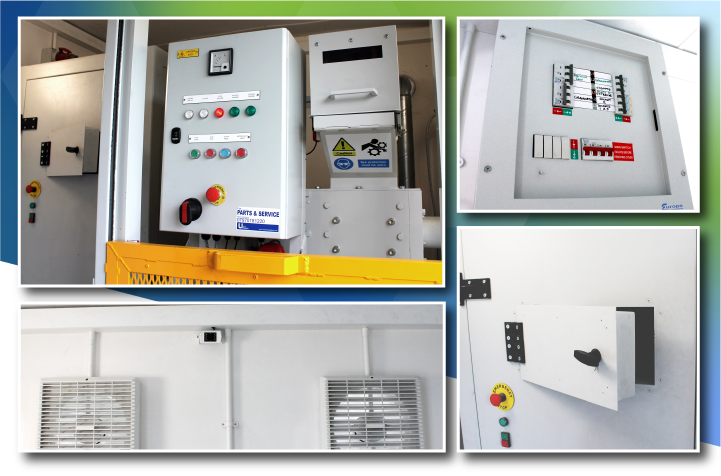 What are the other benefits?
In addition to all of the above, there are other security provisions the on-site granulation service offers. We have the option that our on-site granulation services are performed by Security-Check and Counter-Terrorism Check vetted staff, some of the highest security vetting standards in the UK. A Waste Transfer Note and Certificate of Destruction will also be issued immediately after granulation. Plus, as with all of our services, the on-site granulation service meets all EN 15713 standards.
If you'd like to know more about our on-site granulation vehicle or the on-site granulation service that we offer, get in touch today.
---
Sign up for our newsletter to receive alerts about new blog articles, data protection advice, and Shred Station news.