The New Financial Year – The Perfect Time for a Workplace Spring Clean?
As businesses, corporate bodies, sole traders, and individuals across the UK prepare for Q2 and the new financial year, documents containing sensitive personal and financial information are likely to be being brought out of storage. You'll probably come across unwanted paperwork and documents past their retention periods during this time. So, why not use this opportunity to have a spring clean of all your unwanted confidential paperwork?
The start of Q2 is the ideal time for businesses to review their old documents – not just financial information. In line with the beginning of spring, the second calendar quarter and the new financial year can mean a slight slump in profits for many businesses. While business might be quiet, this could be the perfect time to go through your existing data and make sure you're fully compliant with review and retention periods.
Though the review process is a legal requirement for businesses, it does come with risk. If you have sensitive documents scattered around desks and left unattended, this could increase the possibility of a data breach. We can help with that by providing you with secure, locked containers to store your confidential papers prior to destruction. By destroying anything you no longer need in a secure way, you are protecting yourself, your business, your employees and your customers. Or, if you'd rather, we can collect your own boxes as long as they are sturdy and sealed.

So, what sort of documents should you be destroying?
For legal reasons, most documents containing sensitive information have specific legal retention and destruction requirements as set out by the Information Commissioner's Office¹. Many of these documents have a retention trigger at the end of your business' financial year, whether that's in line with the fiscal year, or at your own chosen date.
A few examples of these are:
Financial Information
Payroll Capita Reports
Payroll Sheets
Maternity, Paternity, Adoption and Sick Leave
Annually renewed documents
Management Information
Once the retention periods of these documents are over, it's essential that they are destroyed safely in order to protect against data breaches, fraud, and identity theft. Here at Shred Station, we provide secure document shredding and data destruction services for all forms of confidential material. This goes for everything from paper documents to uniforms, USBs, and even whole computers.
Why not use this opportunity to have a spring clean?
To save time over the rest of the year, why not use this auditing period as an opportunity to have a clear-out of all of your archived documents? If you find any documents you no longer need, the safest thing to do is have them destroyed. Remember, even items such as envelopes containing full names and addresses are considered personal information, and should be disposed of safely.
By shredding everything you no longer need, you can strengthen your company's information privacy measures. As a result, your document disposal process will be simpler for employees. Instead of contemplating which information is confidential and which can go in general recycling, shredding everything will save a lot of time, and avoid data breaches caused by human error. We also recycle 100% of the paper we shred on your behalf. This means your organisation can operate compliantly without compromising your environmental commitments.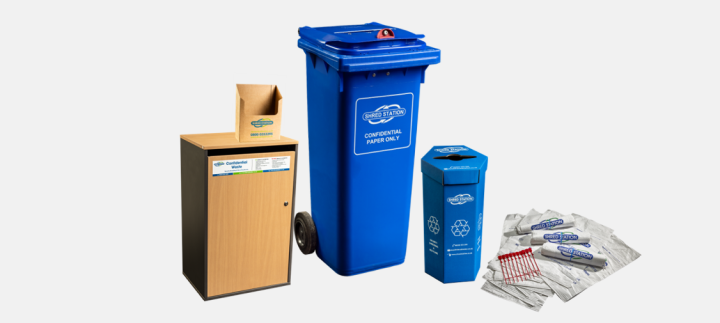 Why should you use a data destruction service?
There are many reasons businesses use external shredding services:
It saves time.
There's no need for your or your employees to manually shred every sheet of paper with slow office shredders. You'll also not have to remove plastic wallets, staples, or even remove documents from their lever-arch files – we destroy and recycle it all.
It saves money.
You might be able to pick up an office shredder for under £100, but that's just where the costs begin. Machine maintenance costs and employee time spent on shredding can all add up. Our shredding services are exceptionally good value, and are carried out by security-vetted employees. We can do this either on CCTV monitored shredding vehicles outside your premises, or at our own state-of-the-art high-security depots.
It can help reduce your own carbon footprint.
Shred Station is a certified CarbonNeutral® company, and by using us, you can boost your own environmental sustainability. We recycle 100% of the paper we shred on your behalf and have a zero tolerance for landfill.
We provide a certificate of destruction and waste transfer note.
Both of these documents will provide a full audit trail for your Chain of Custody.
Get in touch today to discuss all of your data destruction requirements with one of our shredding specialists.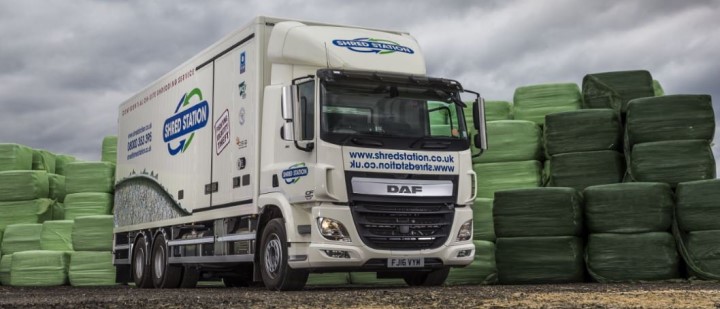 ---
¹ – An extensive list of retention periods as set out by the ICO is available here: https://ico.org.uk/media/about-the-ico/policies-and-procedures/2259025/retention-and-disposal-schedule-for-website.pdf
Information correct at time of publication, March 2019. If you would like additional clarification with regards to retention and destruction periods for your specific industry, please seek further guidance from the Information Commissioner's Office. Shred Station can accept no responsibility for any incorrect retention or review guidelines in the above text. These information retention schedule regulations are as detailed by the Information Commissioner's Office in August of 2018. To stay updated with industry guidelines after the date of publication, please contact the Information Commissioner's Office.
---
Sign up to our newsletter here to be alerted about new blog articles, data protection advice, and Shred Station news.