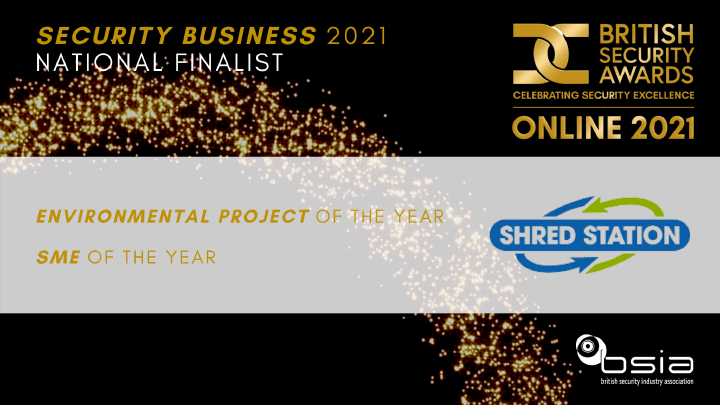 We're through to the finals!
We are so pleased to announce that we're through to the finals of the British Security Awards 2021!
Shred Station has been selected as finalists for not one but two awards at this year's British Security Awards! We couldn't be more delighted.
The two categories Shred Station has been nominated for are the "Environmental Project of the Year" category for our contributions to the Frontline Face Shields Project, as well as "SME of the Year".
Thanks to our amazingly supportive customers, we've been able to continue operating as an essential business over the last year. To receive recognition for what we believe is simply our normal high standards of operating and acts of environmental and social responsibility during the pandemic is truly incredible. A huge thank you to the BSIA for their decision.
The BSIA will announce the winners at the official awards event which will be happening online on 30th June. We're very much looking forward to seeing who wins in each category and wish all finalists the best of luck.
---
Sign up for our newsletter to receive alerts about new blog articles, data protection advice, and Shred Station news.