Shredding Services – Why One Size Doesn't Fit All
Shred Station is in a unique position in the UK shredding market. While there are many reasons for you to choose Shred Station as your secure data destruction provider, our company size is one of the main factors that enable us to provide top-quality customer experiences.
The issue with small shredding companies
Small, localised shredding companies can run into many issues. Often their service offering is less flexible, with smaller fleets meaning restricted options for customers. They may also lack contingency for any emergency breakdown of specialist shredding equipment or vehicles. If something were to go wrong, small companies may have their entire operation interrupted. This can mean an interrupted service for customers too. Not only that, but smaller companies tend to have fewer accreditations. When it comes to finding a secure shredding service, the more accreditations the better.
The issue with large, multiple site shredding companies
Large, multi-site shredding companies also have their own set of issues. We looked at the reviews for some of the largest shredding companies in the world and were shocked at what we found. A total lack of personalisation and low-quality customer service seemed to be a huge issue with large corporations. Customers become numbers on spreadsheets, resulting in feeling like they aren't getting what they truly need. It's often the case that these larger shredding companies have a one-size-fits-all service. This may only truly work for a small percentage of businesses. Larger firms also tend to be some of the most expensive on the market due to diseconomies of scale resulting in higher running costs.
Shred Station – A happy medium
At Shred Station, we're a happy medium. Our size is one of the things that makes us unique in the UK shredding industry. We are big enough to be able to provide any solution a customer requires while still being small enough to provide a personal service.  We also have three large depots and run over 50 vehicles across the UK. So, if anything goes wrong with one of our industrial shredders or collection vehicles, we are still able to operate safely and securely with no impact on our customers. Our size, in addition to the fact we are an independent business, means that we can also deliver a truly personalised experience for all of our customers. We can remain flexible as the world around us changes.
Our team has a wealth of combined knowledge and experience built up in the data destruction industry over decades. Any problems that arise, we can solve them quickly with expertise. When our customers call us, they receive excellent service and expert advice. As a result, we receive regular feedback and testimonials from our customers, commenting on our great customer service and how well we have been able to react quickly to changes in our customers' needs. But that's not all.
Our lower running costs, fuel-efficient vehicles and solar-powered head office also mean we can be competitive with cost, passing our savings onto our customers. We are also one of the very few CarbonNeutral® certified shredding companies in the country. This shows our commitment to meeting our customers' eco requirements while protecting the environment around us, too.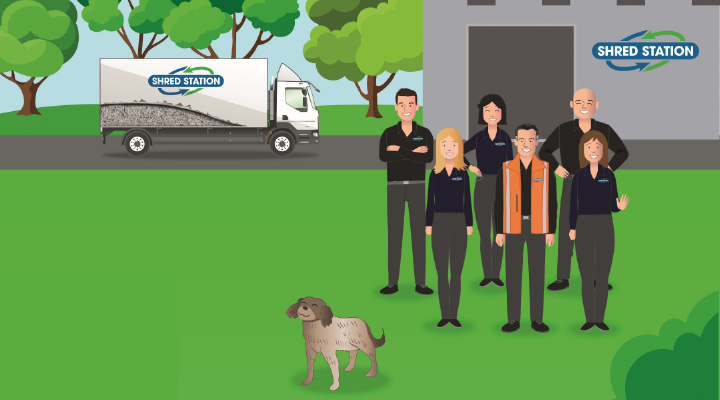 ---
Sign up to our newsletter to be alerted about new blog articles, data protection advice, and Shred Station news.