Shred Station Verified As World's Largest Independent Shredding Company
Shred-Tech, the industry's principal provider of document destruction and shredding systems, has verified Shred Station as the world's largest independent shredding company!
With fraud-related crimes and data privacy concerns at a global all-time high, it's more important than ever to safeguard personal information, data, business documents, and other confidential materials. But digital protection against fraud crimes like cyberattacks is not enough. Despite the trend towards going paperless, at least 10% of all data breaches still involve paper records.1
At Shred Station, we've been leading the way in protecting our customers' confidential information for over 12 years. Founded in 2008 by our Managing Director, Simon Franklin, we started out in the Norwich area with just one single on-site shredding truck. We now have depots across the country and a fleet of over 50 specialised vehicles.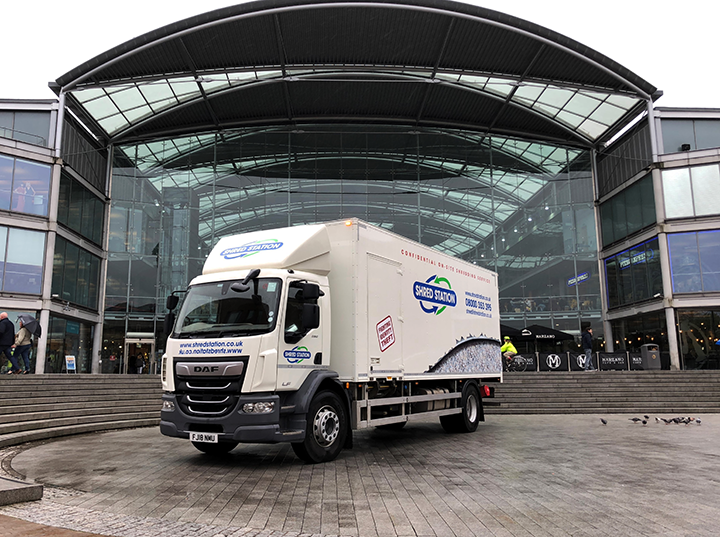 Verified by Shred-Tech.
As we embark on our 13th year, we celebrate being verified as the world's largest independent shredding company by Shred-Tech. In fierce competition with international giants, we're extremely proud to have proven that independent businesses too can become industry leaders.
Our innovative and customer-centric approach, as well as our focus on our environmental impacts, has won us thousands of customers across the UK. This includes governments, large corporations, and many individuals. These relationships have allowed us to grow substantially. We now employ over 120 staff and handle a staggering 3,000 tonnes of paper every month. That's enough to fill nearly three Olympic-sized swimming pools.
'After reviewing the data, I can say, without doubt, I know of no other independent privately owned document destruction company anywhere that is larger,' said Shred-Tech's vice president, sales and marketing, Joe Roberto. 'What Simon has accomplished is very impressive. When you consider he founded Shred Station just 12 years ago, it's truly remarkable.'
As the business grows – with sites in Harlow and Manchester, and further expansion planned for 2021 – we remain committed to protecting the reputations of companies and identities of individuals across the UK through our bespoke secure shredding services.
A huge thank you to Shred-Tech for verifying our position. Also a huge thank you to all of our customers – past, present, and future – for their support throughout the years.
---
1 Net Diligence 2017 Claims Study Public Edition.
Sign up for our newsletter here to be alerted about new blog articles, data protection advice, and Shred Station news.