Shred Station Supports Canaries with Capital One Cup Game Sponsorship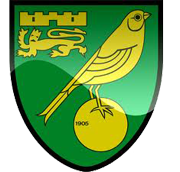 On 26 September 2012, Shred Station sponsored the Norwich v Doncaster game in the fourth round of the Capital One Cup Game.
Present during the match at Carrow Road with the Shred Station team, Simon Franklin, CEO of Shred Station, was delighted to witness Alex Tettey's debut goal which gave Norwich victory over League One Doncaster, earning the Canaries a home tie with Tottenham in the fourth round of the competition.
Awarded the honour of choosing the man of the match, Simon Franklin was delighted to select Alex Tettey in his impressive first City appearance. A momentous match, Shred Station look forward to sponsoring more games in the future.