Shred Station joins £4m project to revolutionise textile recycling
The Autosort for Circular Textiles Demonstrator (ACT UK) is a two-year project to develop and pilot the world's first fully integrated, automated sorting and pre-processing plant for waste textiles. If successful, the £4 million project could eventually divert thousands of tonnes of textiles from landfill each year and could have global applications.
The ACT UK project
No scaled process currently exists where textiles can be sorted, pre-processed, and sized in a single process or at a single facility without heavy manual involvement. That's what the ACT UK project wants to change.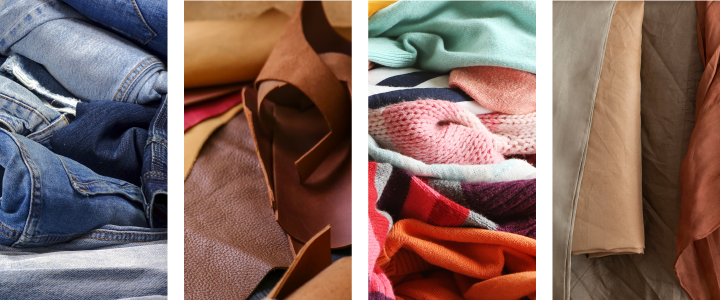 The project wants to bring together and advance key technologies, making textile recycling possible under one roof. These technologies will include:
State-of-the-art optical scanning
Robotics
Artificial intelligence
Pre-processing (removing buttons, zips etc.)
Size reduction equipment
By doing so, the project aims to create a world-class blueprint that integrates these technologies with national applications.
The UK Fashion and Textile Association (UKFT) will be leading the project. Other project partners include us here at Shred Station, Circle-9 Textile Ecosystems, IBM, Marks & Spencer, Tesco, Pangaia, New Look, Reskinned Resources, Salvation Army, Oxfam, Textile Recycling International, Worn Again Technologies, English Fine Cottons, Alex Begg, Camira, Manufacturing Technology Centre, University of Leeds, University of Huddersfield, Textile Recycling Association and WRAP.
Shred Station is extremely proud to be involved with the project alongside many other fantastic businesses.
Adam Mansell, CEO of UKFT, said:
"What happens to our textiles when we no longer need them is a growing problem that we cannot ignore. With this ground-breaking project, we're aiming to create a model to sort and prepare NRT (non-re-wearable textiles) for recycling in a way that's never been done before, at scale. A national system of recycling plants could save 100,000s of tonnes of material from entering landfill. In turn, the system could generate huge volumes of material for use across the UK textile manufacturing sector."
Kristian Carter, Commercial Director at Shred Station commented:
"It is an honour for Shred Station to be involved in this project. As a Zero to Landfill, CarbonNeutral® certified business, we look forward to any key advancements or developments in technologies that can make our world a greener place.  Textile recycling is always something that is high on the agenda. We're pleased to be involved in such a great consortium of businesses that can drive real change in the industry."
---
Sign up for our newsletter to receive alerts about new blog articles, data protection advice, and Shred Station news.