Shred Station in the Local Community
At Shred Station, we believe it's important to do good in our local communities.
Our head office in Norwich is home to around 50 members of staff. Our staff receive regular praise and positive feedback from customers who have used us as their confidential waste supplier. However, we do more than organise the collection and destruction of confidential waste. We also try to do our part in the local community.
Below are just some of the activities we have taken part in over the last month.
Hoodies for the Homeless
As winter approached, we knew we wanted to do something to help the increasing numbers of rough sleepers in Norwich. Norwich already has a fantastic soup kitchen run by those at Salvation Army's Norwich Citadel. This soup kitchen operates every night of the year except Christmas day and has been operating for over 30 years. So, we contacted the Norwich Citadel and asked for their help. We bought a big box of brand-new plain black winter hoodies and asked if they could distribute them at the soup kitchen.
They are very thankful for the donation and their soup kitchen volunteers will distribute all of the hoodies to those in need.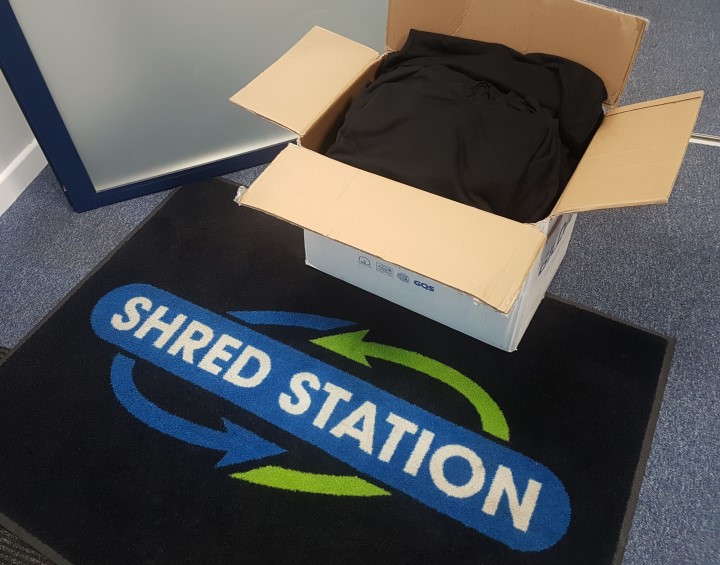 Break's Christmas Jumper Day and Hamper Raffle
We have supported Break Charity in various ways over the years.
On Friday 13th December, our staff lit up the office by adorning themselves with a variety of fantastically festive jumpers, each donating £1 to take part. There was a prize up for grabs for the person with the best jumper, and our staff voted for a member of our admin team, Rachel. Rachel features in the photograph below, wearing a very snazzy Xbox-theme jumper!
Our team also took part in a raffle to win one of Break's Christmas hampers. The lucky winner was one of our Internal Account Managers, Kelsey, who went home with a basket full of goodies.

Christmas Boxes for the Benjamin Foundation
The Benjamin Foundation is another charity we supported over Christmas. One of our team spotted The Benjamin Foundation's appeal online asking for donations of gifts to give to young people with limited opportunities. This included young people living in poverty, those at risk of homelessness and those who receive emotional wellbeing support. We knew immediately that we wanted to help this cause.
The appeal suggested donations of new clothes, toys, craft materials and chocolate. Shred Station bought 120 t-shirts and some hoodies which were then printed with animal designs by our neighbours over at Logo Station. We also asked our staff if there was anything they wanted to personally contribute. Their response was overwhelming. Our staff brought in an array of toys including Lego, Lightsabres, action figures, craft materials, and lots of sweet treats. We delivered these to The Benjamin Foundation's head office in Norwich for distribution across the county.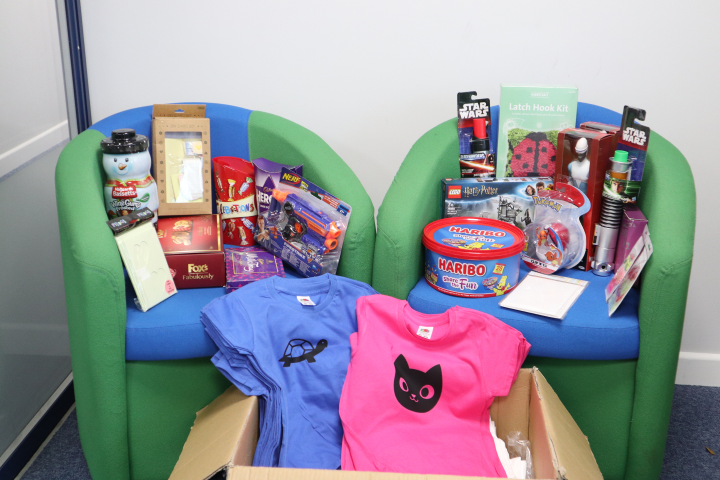 If you want to know more about the things we do in the community, get in touch. We are always on the lookout for ways to help the local area. If there is anything you think we could do to help, please let us know.
---
Sign up for our newsletter to be alerted about new blog articles, data protection advice, and Shred Station news.