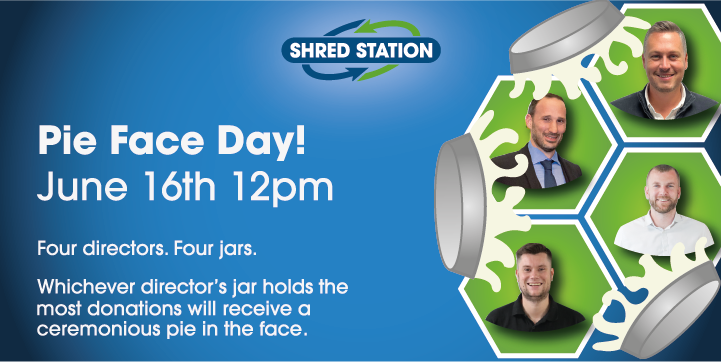 Shred Station Directors Risk a Pie in the Face to Plant Trees!
This year, our team is participating in a series of challenges to raise money for our 10,000 Tree Fund. Our directors are no exception.
Between now and Thursday 16th June, we'll be collecting donations both online and at our Shred Station Norwich office in four physical and virtual jars. Whichever director's jar holds the most money will receive a ceremonious pie in the face.
Risking a pie in the face for this challenge will be:
Simon Franklin, Shred Station's Managing Director.
Kristian Carter, Shred Station's Commercial Director.
Ross Akers, Shred Station's Finance Director.
Oliver Grice, Shred Station's Operations Director.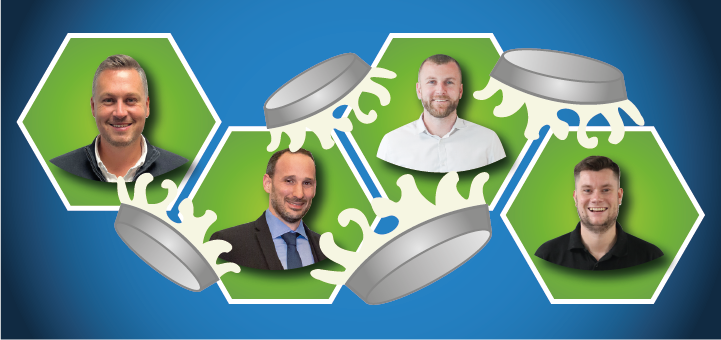 (Left to right: Simon Franklin, Kristian Carter, Ross Akers, Oliver Grice)
We will be recording the event, so not only will our followers be able to witness the action, but our staff will also be able to relive the magical moment for years to come.
If you'd like to donate to our virtual jars, you can do so by visiting our EventBrite page.
---
Sign up for our newsletter to receive alerts about new blog articles, data protection advice, and Shred Station news.