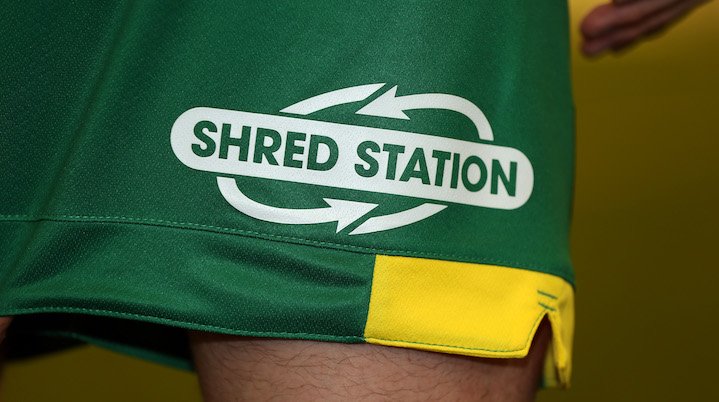 Shred Station are announced as back-of-shorts sponsor for Norwich City Football Club
We have been long-standing sponsors of Norwich City FC as match day & ball sponsors, dug out sponsors and now, for the next two seasons, as back-of-shorts sponsor.
Steve Stone, Managing Director of Norwich City FC, said: "This is another excellent deal and the first of its kind for the Football Club. We are pleased to confirm Shred Station as our back-of-shorts sponsor and are proud to have our boys wearing their logo for the coming season.
"We've worked with Simon Franklin and his team for a number of years now and they've been great supporters of the Club who've also supplied our business with their services. It's great to continue this association with a local company and we thank them for their on-going support."
Simon Franklin, Managing Director of Shred Station, commented: "We are delighted to continue our longstanding partnership and support for the Club and look forward to a successful season."
Read the official announcement on the Canaries website.
We also continue to partner with Norwich City FC as Official Waste Management Supplier to the club.