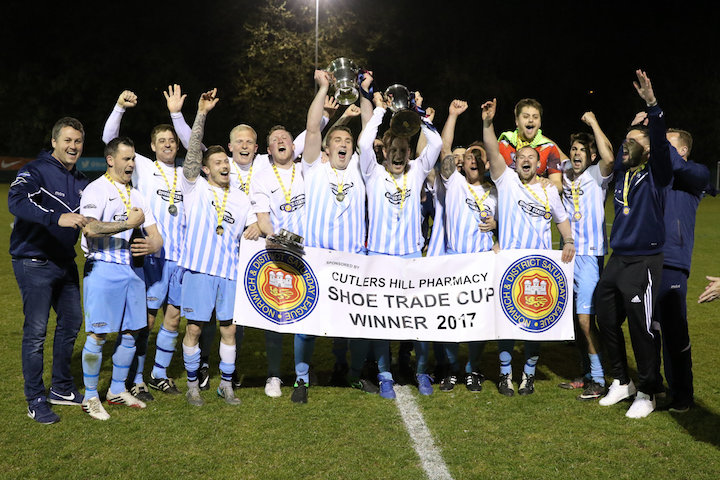 Dussindale Rovers Football Club do the double!
Shred Station currently sponsor local football team Dussindale Rovers with Managing Director, Simon Franklin, also taking an active role as Chairman for the team.
The team includes players from Shred Station, Sales Manager, Martin Emms (goalkeeper) and, Internal Sales, Tom Cullumbine (striker).
Dussindale Rovers have just finished an excellent 2016/2017 season in the Norwich & District Saturday Football League becoming champions and achieving promotion to the Anglian Combination league for next season.
The team had only just got over the hangover from celebrating their league victory before they pulled on their boots for the final in the Shoe Trade Cup.
The team played at Bowthorpe FDC in a nail-biting final, with the teams level pegging at 1-1 after 90 minutes. Dussindale Rovers managed to score the winning goal during extra time and were victorious in the Shoe Trade Cup.
Congratulations Dussindale Rovers on doing the double!