Shred Station replaces three diesel forklifts with fully electric models.
At Shred Station, our environmental impacts are a top priority. All of our trucks already meet Euro 6 low emissions and we are trialling electric trucks too. But what about our vehicles that aren't out on the road?
Our forklifts are in constant use. To reduce our emissions even further, we are swapping out some of our diesel forklifts for an exciting new model – the JCB E-Tech Electric Teletruk.
What are the key features of the forklift?
The JCB Electric Teletruk can work for a full eight hours on a single charge. With the JCB LiveLink telematics system, it's also possible to check out real-time energy consumption. We'll be able to report on how much power we're using and optimise our charges.
The new electric Teletruk also has numerous safety benefits. The single-level control allows for easier and safer operation, as does the 360 field of vision around the machine. As the Teletruks are fully electric, they are much quieter than the diesel models, so they are healthier for the forklift operators' hearing.
What difference will this make in terms of the environment?
When we destroy your confidential paperwork, it goes into our industrial shredders. Once shredded, it is baled by a state-of-the-art baling machine. These bales, weighing between 600kg and 700kg, need to be stacked and continuously moved to keep our warehouse spaces safe. This means our forklifts are running constantly throughout the day, both moving those bales and loading them into trucks to be transported to recycling mills.
Because our forklifts are in constant use, they use a significant amount of fuel – roughly 200 litres a week of diesel per forklift! Over the space of a year, that's a colossal 10,400 litres each.
Diesel usage is a big contributor to carbon emissions, with one litre of diesel producing around 2.62kg of CO2. This is 0.23kg higher than petrol. With this in mind, we knew there was room to reduce our forklift emissions.
Replacing three of our diesel forklifts with fully-electric models will reduce our diesel usage by approximately 31,200 litres per year. This equates to roughly 54.5 tonnes of CO2 – a massive environmental saving.
How will we charge the new forklifts?
It's all well and good buying an electric vehicle, but if you are charging it using diesel-powered generators or unclean energy, some of the environmental benefits are lost.
Shred Station's Norwich depot uses solar panels, but we'll also be using industrial Tensor batteries. Tensor's rechargeable batteries use lead-acid technology. This means, at the end of their life, they are fully recyclable, unlike many other industrial batteries. The batteries are long-life, highly efficient, and also have fast-charging capability.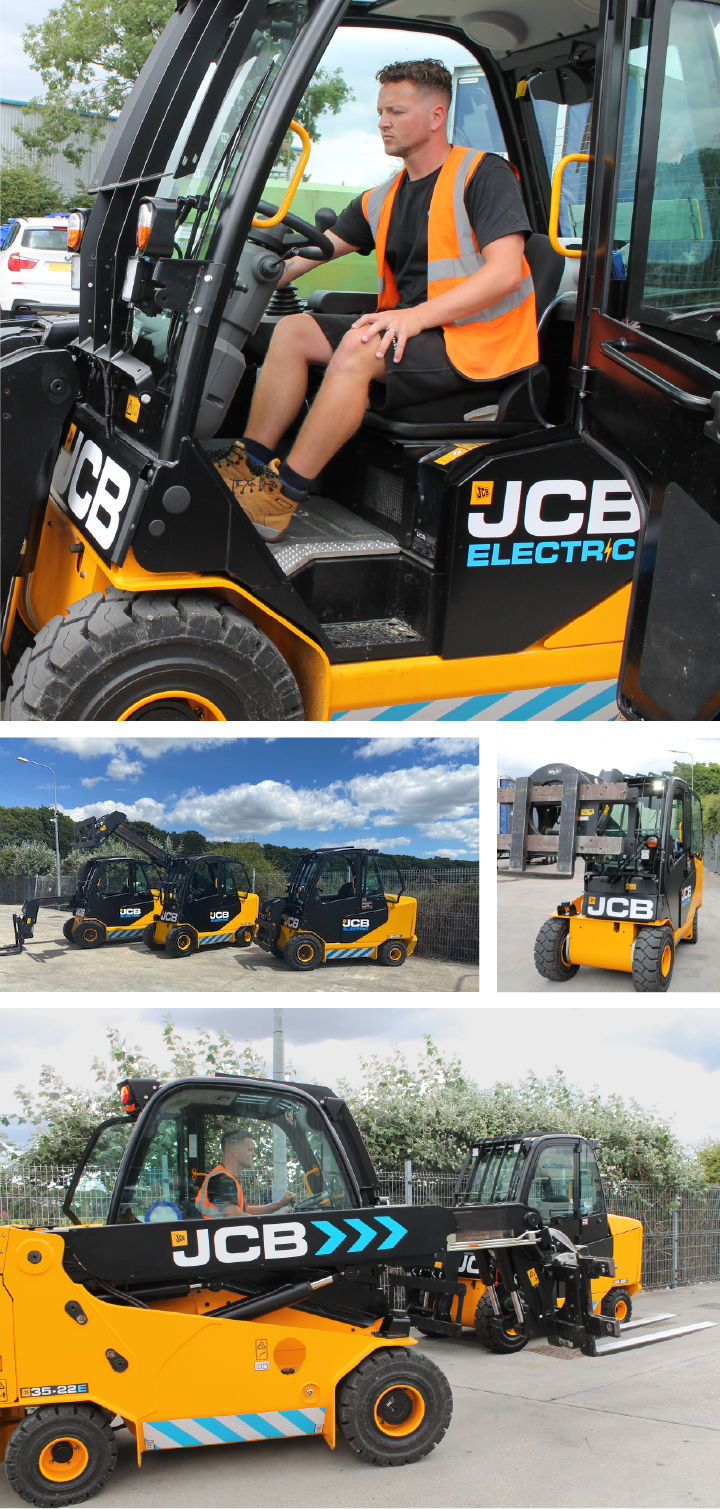 Update: We got on so well with the three JCBs that we've bought another 3! This will bring our total diesel saving to approximately 62,400 litres per year.
---
Sign up for our newsletter here to receive alerts about new blog articles, data protection advice, and Shred Station news.