Shred Station celebrates Christmas Jumper Day
On 10th December, the Shred Station team donned their fabulous Christmas jumpers in aid of Save the Children.
Getting into the festive spirit, the Shred Station head office team joined thousands of people across the country taking part in Christmas Jumper Day for Save the Children.
In the spirit of recycling, we challenged our team to decorate an old jumper or buy second-hand, and we were very impressed by their efforts. You can see some of the jumpers in the image below.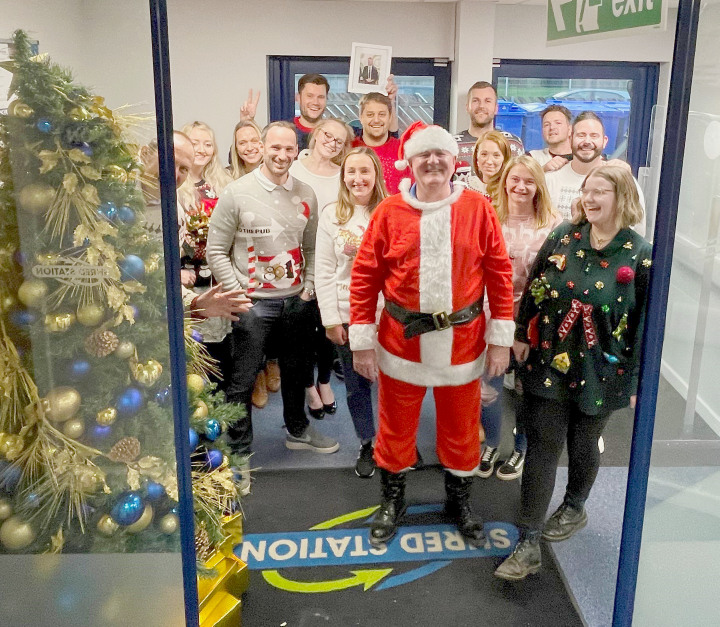 Simply by wearing their jumpers, our team accrued over £50 in donations for the very deserving charity. Not only that, it raised the team's festive spirits and we all had a very enjoyable day.
If you want to get involved with Christmas Jumper Day, it's not too late! You can still donate via the Save the Children website.
---
Sign up for our newsletter here to receive alerts about new blog articles, data protection advice, and Shred Station news.