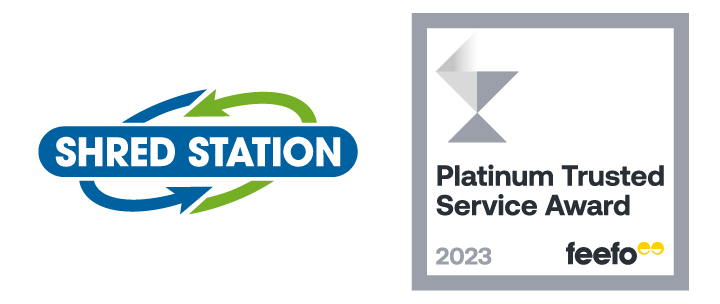 Shred Station receives Feefo Platinum Trusted Service Award 2023
In January 2023, Shred Station received Feefo's Platinum Trusted Service Award!
Feefo's Platinum Trusted Service award is an independent seal of excellence. The award serves to recognise and celebrate businesses that consistently deliver world-class customer experiences and service excellence year after year.
Shred Station's review scores are market-leading, winning us a Feefo Gold Trusted Service Award two years running. To receive the Platinum Trusted Service Award is an incredible achievement. It demonstrates the hard work everyone across the business puts in to exceed our customers' expectations. Our drivers in particular deserve the credit for this award. Each day they display exceptional customer care, evident from the continuous praise we receive about them in our customer reviews.
Congratulating Shred Station, Tony Wheble, CEO at Feefo, said: "This year has been a difficult one for so many businesses. I'm delighted to recognise thousands of our clients that have overcome various challenges to provide such high levels of customer service and satisfaction.
 "The Trusted Service Awards have always been about recognising companies that go way beyond the norm in customer service and in turn receive great feedback from delighted customers.
 "A particular congratulations to Shred Station for winning a Platinum Trusted Service Award by providing great customer service consistently over a number of years. I look forward to seeing them continue to achieve next year and beyond".
Thank you to Feefo for selecting us as a winner of this esteemed accolade! Most of all, thank you to all of our staff for their consistent hard work.
---
Sign up for our newsletter to receive alerts about new blog articles, data protection advice, and Shred Station news.