Shred Station's New Depot in Manchester – The Progress So Far
Shred Station will soon be opening a brand-new shredding depot in Manchester.
We are confident that our new state-of-the-art data destruction facility will match the exceptionally high standards of our existing sites. Additionally, it will mean we are able to provide an improved service to our customers in the north.
The expansion will also mean we can establish new working relationships with local businesses, and provide secure data destruction services to domestic customers in the surrounding areas.
We are pleased to say that the internal construction of our new Manchester shredding site is now well underway, and we're hoping to have everything up and running for business in the next few weeks.
Here's the timeline of our progress so far.
The Progress So Far
5th March – Construction of the Industrial Shredder and Other Operational Machines has Begun
Working closely with some of our valued suppliers, the design and construction of our shredding machinery for Manchester has begun.

26th March – Shred Station Visit the New Shredding Site
A number of Shred Station staff visit the new site for the first time, getting the wheels in motions for operations to begin.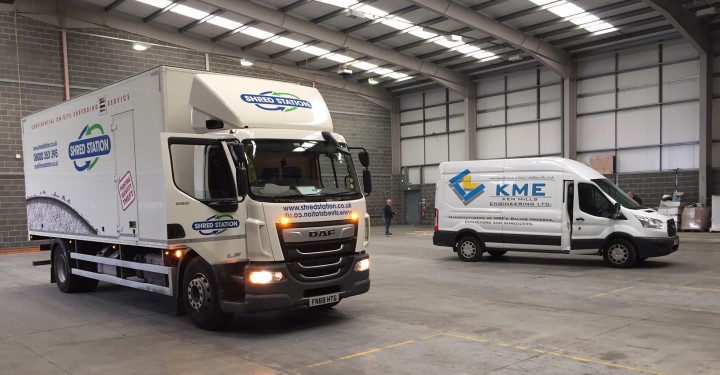 1st April – Casting the Shredder's Conveyor Pit
Work begins creating a rectangular hole in the ground which will function as the shredder's conveyor belt pit. This will house a conveyor belt used to transport documents into the shredding machine.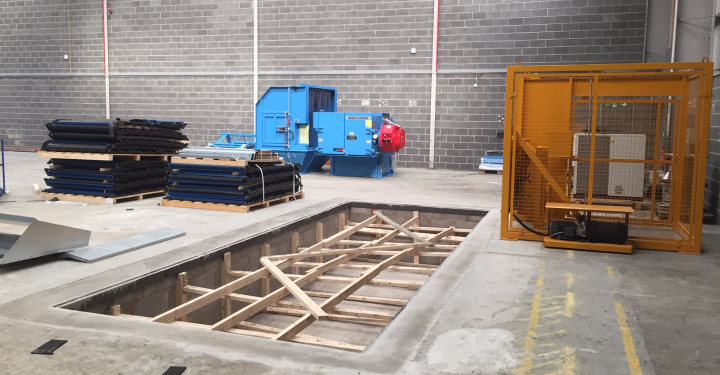 5th April – Baler Conveyor Installation
Another conveyor belt pit is built, and the paper baler conveyor is installed. This will transport the shredded materials into the paper baler. Work can now begin on installing the paper baler machine.

9th April – Paper Baler is Complete
The paper baler, the first machine to be built, is complete. Work can now begin installing the industrial shredder. Shred Station shredders can destroy up to two million sheets of paper each hour, all of which we will recycle at UK paper mills.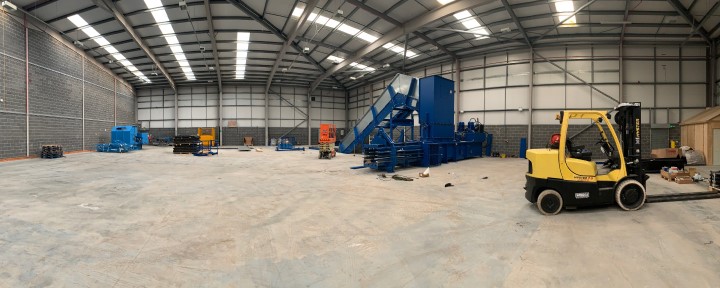 17th April – Shredder Installation
Our industrial paper shredder is now fully installed. With only some smaller mechanical additions to make, everything will soon be up and running for shredding to commence.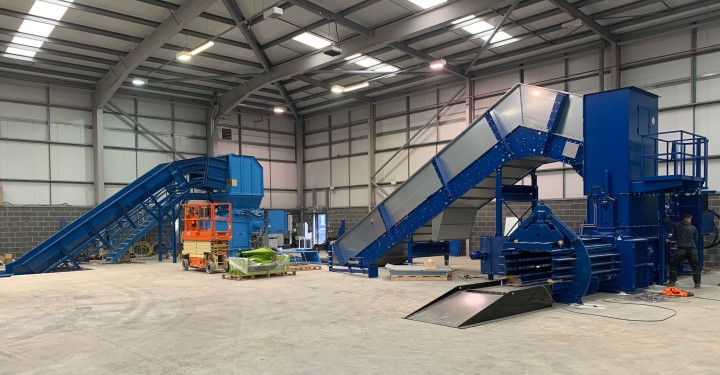 28th April – Test Runs Have Begun
We have started running tests to make sure the shredding machines are all in working order, operations are safe, secure, and everything is running smoothly. Operations will begin very soon.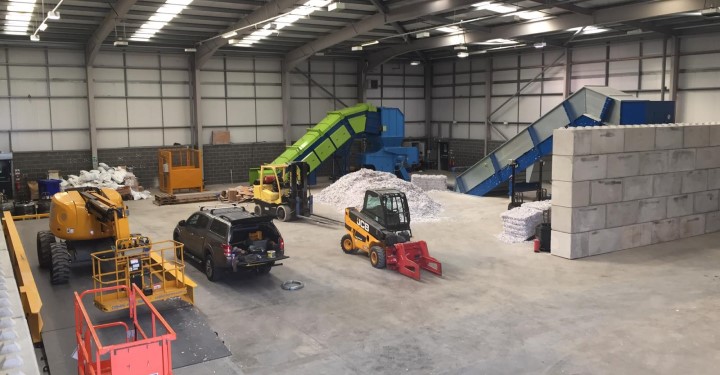 We have come a long way in the last eleven years of operations, and the opening of our Manchester shredding depot marks the start of a new chapter in Shred Station's nationwide growth. Shred Station remains the largest independent shredding company in the UK, and we continue to grow each year.
The Grand Opening
Our Manchester depot will be open for business in the coming weeks. Until then, our usual service will operate at our usual high standards.
We will be hosting a grand opening event for this depot at the end of May, so if you're interested in meeting our team, having a tour of the new shredding site, and an opportunity to have your paper shredded for free, please email emily@shredstation.co.uk for more information.
---
Sign up to our newsletter here to be alerted about new blog articles, data protection advice, and Shred Station news.