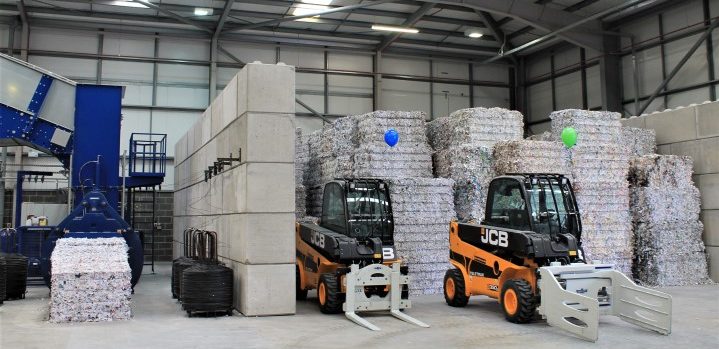 Shred Station's Manchester Depot is Open!
It's been six weeks since the official opening of our Manchester shredding depot. Time has flown, and we're pleased to say our shredding services in the North West are operating with great success.
The last six weeks have been very busy at Shred Station, particularly for our operations team and Manchester depot staff.
Our national operations manager, Oliver Grice, had the following to say about the new shredding depot:
"Things in Manchester have been progressing very well and everything has come together quickly. Our new state-of-the-art dust extraction system has just been installed so we're fully operational. Recruitment has gone well, so it's been relatively easy getting everything set up correctly. We've been learning as we go with no major hiccups along the way and right now, everything is on track. Our focus for the future will be on continued growth with our shredding operations in Manchester and hopefully, within a year, the depot will be completely self-sufficient".
Dan Varga, our Manchester depot supervisor, says:
"We have just surpassed our first month in operations from the new Manchester depot. We already have a good team on the road and also in the warehouse. Our staff are friendly with great work ethics, and we are all giving our best performance every single day. We have a mixed team, some who have been with us since we were operating from Wigan, and some have joined from slightly different industries. We want to grow our team and continue providing the best customer service we possibly can for all customers around the new shredding depot".
All in all, it's been a very positive and promising start for our Manchester shredding operations.
The Opening Event

The depot was officially opened on 31st May 2019 by Denton's MP, Andrew Gwynne, pictured below with Shred Station's Managing Director, Simon Franklin.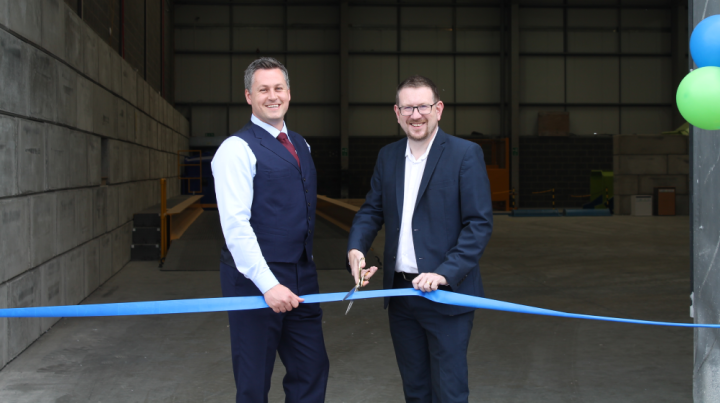 After some networking and a coffee, guests were given private tours of the site with our shredding specialists. Guests were also able to see an on-site shredding truck up close, including all of the safety features.
We would like to say a special thanks to everyone who attended. We'd also like to thank everyone who made the opening of the depot possible, including our fantastic team of staff.

How Will the Manchester Depot Affect Current or Future Customers?
Just six weeks after opening, we have been able to implement a significant increase in the number of mobile shredding and off-site shredding vehicles operating in Manchester and the surrounding areas. For our customers, this means a growing opportunity to utilise a secure, eco-friendly data destruction service close to home.
The new depot has also meant a reduction in travelling distances for our drivers, further reducing our carbon footprint while on the road.
By opening this new shredding depot, we have been able to provide an improved, more efficient service to our already existing customers in Manchester and the surrounding areas.
We would like to thank all of our customers for their continuous support. By trusting Shred Station with their confidential data, our customers have made the growth of our operations possible.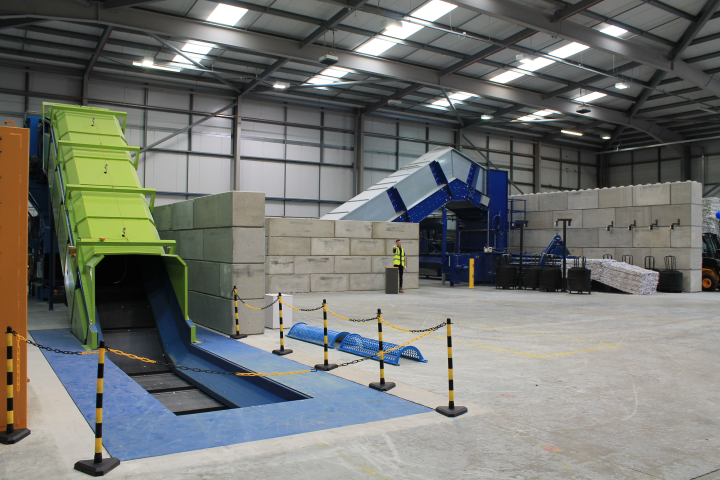 ---
Sign up to our newsletter here to be alerted about new blog articles, data protection advice, and Shred Station news.