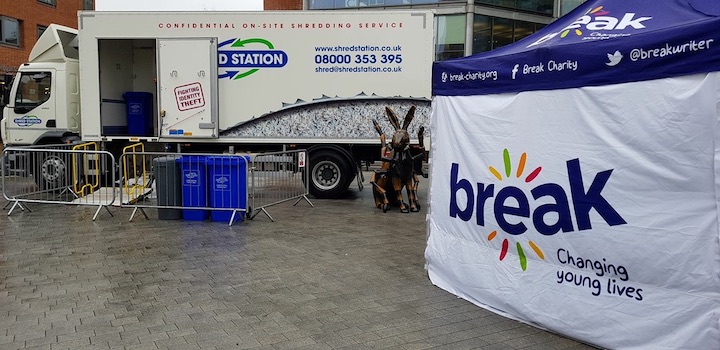 Free Community Shredding Event Update
At the weekend we held a free community shredding event in Norwich. The aim of the event was to raise awareness of the ever growing issue of identity theft by highlighting the need to shred confidential documents.
Identity theft is when your personal details are stolen, such as date of birth, name, address etc. Identity theft often leads to identity fraud where fraudsters use your identity to open bank accounts, obtain credit cards, get loans, access your existing accounts and other illegal activities that can have a direct impact on your personal finances.
We had a state of the art mobile shredding vehicle present at The Forum, in Norwich, and invited anyone from the area to bring along a bag of confidential documents, which we would shred for free while they watch. Despite the very wet weather the day started well with people arriving right on the start time to get their bags of documents shredded!
Alongside the shredding truck we held a Mad Hatter's Tea Party with cakes and hot drinks to keep people warm in the persistent rain. We were raising money for Break charity throughout the day and we also revealed our sponsored GoGo Hare for their 2018 Norwich sculpture trail.
If you would like to find out more about the GoGo Hare's trail please visit their website www.gogohares.co.uk