Fraud trends to be aware of in 2023/24
Fraudsters are continuously trying to find new ways to harvest information and scam people out of their hard-earned cash. This is fundamentally what keeps the crime lucrative for the scammers, and so challenging to navigate for unsuspecting victims.
According to the National Crime Agency, there were 3.7 million incidents of fraud in England and Wales in the year ending December 2022. However, it is estimated that 86% of fraud incidents are underreported, so the real number could be much higher. Identity fraud alone increased 21% in 2022, with 90% of fraud incidents originating online. Society's most vulnerable are often the targets of these attacks and Age UK estimates that an old person becomes a victim of fraud every 40 seconds. So, how can we ensure we are protected from the risks of fraud, as well as those around us?
Staying safe online
When we imagine our nation's older populations, we might not necessarily imagine them sending text messages, posting selfies on their social media accounts, or sitting on the sofa with a tablet in hand. However, 88% of 65-74 year-olds in the UK use a mobile phone and 50% use a tablet. In the older generations, three-quarters of 75+ year-olds use a mobile phone and 36% use a tablet. Additionally, 74% of 65-74 year-olds are using social media, as are 38% of those over 75. Our older populations are very much online. While great for keeping in touch with family members, it does put them at higher risk of encountering scams.
Our fraud awareness guide for individuals is a good tool to get your older loved ones up to speed with some of the types of scams that exist out there. That way, when new fraud trends emerge, they will know to be suspicious.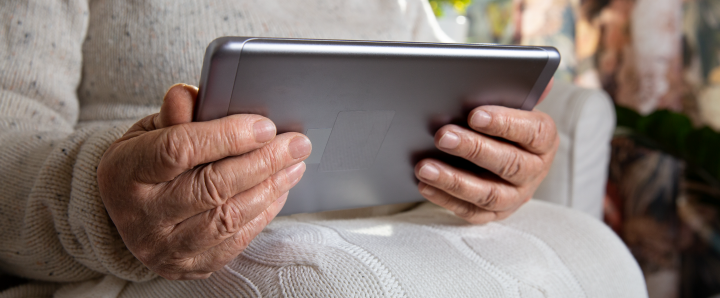 Fraud trends most prevalent in 2023
There are two main categories of financial fraud: unauthorised fraud and authorised push payment (APP) fraud.
Unauthorised fraud is where the account holder doesn't provide authorisation for fraudulent transactions. An example of unauthorised fraud would be someone using your credit card details to buy items online without your knowledge. Banks prevent most unauthorised fraud using complex fraud-detection systems. In 2022, these systems prevented £583.9 million of unauthorised fraud – equivalent to 61.8p in every £1.
APP fraud is where the victims have "authorised" the payment, most likely through being duped into doing so. For example, you might receive a call from what you believe is your bank. The spoofed number might even match the number on the back of your credit card. They tell you your bank account has been hacked and you should urgently transfer all your money to a new account. In a panic, you transfer the money. Then you realise you've been duped.
Your bank account wasn't hacked at all; however, you were the person that put the payment through. Around £485.2 million was lost to APP fraud last year alone, around £120 million more than unauthorised fraud. With a higher chance of reward for fraudsters and less chance of getting caught, APP fraud is now the most prevalent form of online fraud. Some common examples of APP fraud on the rise are detailed below.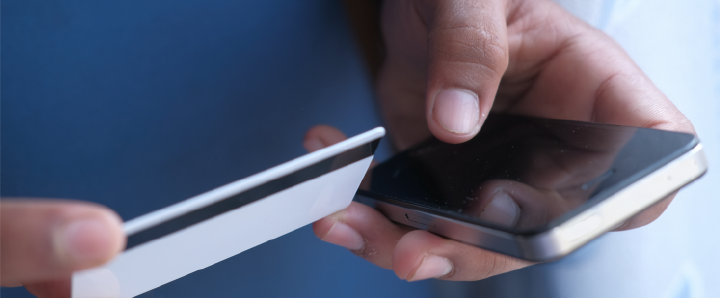 Social media 'get rich quick' schemes and investment scams.
You're scrolling through your social media timeline and see an advert for a time-sensitive crypto investment opportunity. The advert says that the opportunity will quadruple your cash. Does it sound too good to be true? If so, it probably is. These types of 'get rich quick' schemes and investment scams are rife on social media despite calls from banks urging social giants like Meta to tackle the problem. It has become such a problem that 80% of fraud cases at one UK bank came through Meta-owned companies. This trend appears to be high across the board.
£114.1m was lost to investment scams in 2022, making it the UK's most costly type of authorised push payment fraud. It isn't just our older populations falling for fake investment schemes, either. The City of London Police website indicates that young professionals were the most likely victims of this type of fraud. Scammers do not discriminate, so it's important to be vigilant even if you think you have a good awareness of scams.
There is no such thing as a 'Get Rich Quick' scheme – although I'm sure we all wish such a scheme did exist! That's why these scams are so successful. In a time when interest rates are soaring, the cost of living is through the roof and everyone is having to tighten the purse strings, an opportunity to get rich quickly and remove that stress sounds like a dream come true – even if it comes with a little risk. In fact, 8% of people surveyed by Nationwide said they would agree to invest money in something that promised to double their money in a year without doing any of their own research first. Fortunately, there are ways to check if investment opportunities are legitimate or if you should leave them alone.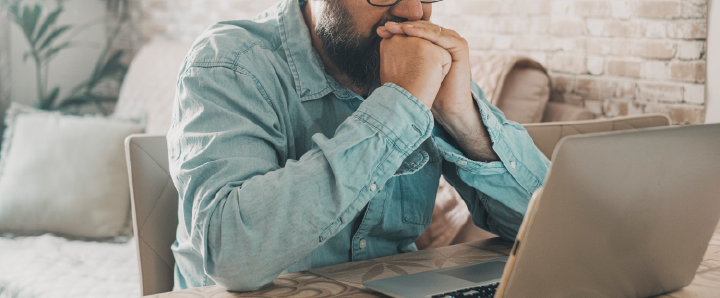 Check the FCA's warning list
You can check the Financial Conduct Authority's warning list of unauthorised firms. This list lets you double-check whether the company you are investing with is working without proper authorisation. Almost all financial firms in the UK must be authorised or registered with the FCA, and doing so without that authorisation is against the law. You can also check the financial services register to check if a firm or individual is authorised.
Be wary that scammers will often spoof the email addresses of reputable companies. Some may even clone the website of a legitimate business. If the business does appear to be reputable on the surface, you should still double-check who you are dealing with by getting in touch with the company listed on the FCA directly, rather than the person who contacted you.
Watch out for the warning signs
Pressure
Scammers will apply pressure to get you to part with your money, often using time sensitivity as a motivator. They do this because the less time you have to pause and think, the less time you have to consider that this could be a scam. If anyone ever pressures you to make a quick purchase, especially when that purchase involves a large sum of money leaving your bank account, take a good amount of time to think about it. Don't be rushed into any decision. Call a friend or trusted family member to get their opinion or seek advice from Action Fraud.
Unexpected contact
An investment scam, disguised as an opportunity, may be something you see on social media as a sponsored post or from what looks like a reputable page you follow. If the offer looks too good to be true, it probably is. Do your own research, and if you have even the slightest doubt, trust your instincts. If the investment opportunity isn't something you have directly engaged with or sought more information from, there ly no reason a person or a business should be messaging or calling you about it.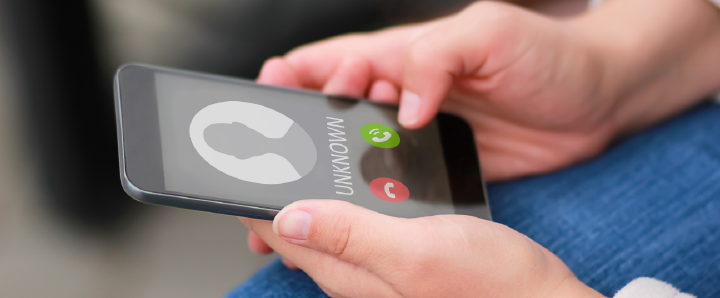 You should also be cautious when investment opportunities come from people you know.
Take the case of fraudster David Overton as a cautionary tale. Later making national news, his crimes started with defrauding his girlfriends and old school friends out of their savings. He did so by claiming to be a highly successful forex trading business owner. He offered his connections well-paid jobs at his bogus companies, but first required proof that they could sell stocks. Candidates had to gather £1,000+ in investments to "prove themselves" to secure the job. When one candidate turned up for work on her first day after giving Mr Overton the money, she realised no such company existed at the address she had been given. She then realised she had been scammed by her old school friend. Mr Overton's crimes eventually escalated into much more serious violent offences. Thankfully he will be behind bars for a long time, but he is just one of many.
An offer too good to be true
As already mentioned, if something sounds too good to be true, it probably is. Scammers will often lay on the charm to build rapport and trust and then offer you the deal of a lifetime. Suddenly, they are your new best friend, solely focused on making you money. In reality, they are taking your money from you. They will often claim to promise much better interest rates than elsewhere, downplay any risks to your money and offer exclusive opportunities that are so lucrative you must keep them a secret. They will probably even claim to have dozens of happy customers, sharing success stories or reviews with you. These reviews or testimonials will be fake.
Ask yourself – "why is this person approaching me specifically with these amazing deals?".
Nobody is that lucky, but scammers will approach people who are trusting, optimistic, and looking for a lucky break. People expecting to make a life-changing sum of money through these investment scams sadly experience life-changing consequences on the other side of the coin. As well as financial risk, these types of scams can knock the confidence of even the most optimistic and kind-hearted individuals. Please be vigilant and protect yourselves and those around you.
As well as investment scams, another increasingly popular scam to be aware of are 'hi mum' scams.
'Hi, mum' scams.
Data from research company YouGov shows that scam calls, texts and emails are a daily nuisance for one in four people, while another two in five say it occurs weekly. With scam attempts so commonplace, scammers have resorted to manipulating the parental desire to take care of their children, no matter the cost.
'Hi mum', also known as 'friend in need' scams, are a type of scam that is highly prevalent on Whatsapp and via SMS. The scammers typically open with a message saying something like:
"Hi, mum. It's me."
"I've smashed my phone so am messaging you from my friend's number. I can't get on my banking app because my phone is smashed but I urgently need to pay a bill… can you help?"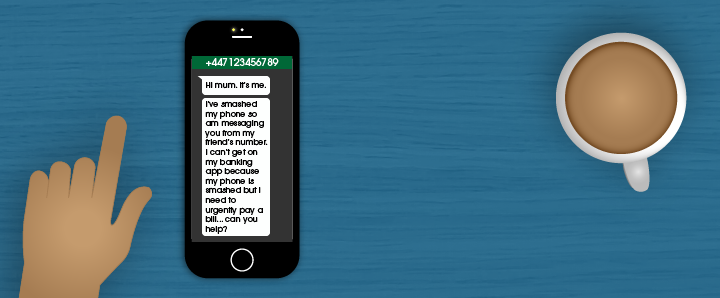 These messages are not from a daughter or son – but in fact from a scammer.
The Action Fraud website states that between February 3 and June 21 2022, £1.5m was lost to this type of scam. Financial loss can also come with a loss of confidence for victims. Speaking with The Guardian, victims have reported feeling "stupid and embarrassed", with the incidents making them feel vulnerable.
If you receive an unusual message from an unknown number asking for money, do not respond – even if they are claiming to be someone you know. Get in touch with the person directly via their usual phone number, social media or email.
Purchase scams.
Purchase scams come in many different forms, but these are essentially scams where fake, hugely overpriced, misrepresented, or non-existent items are advertised for sale. Social media sites are common platforms for these ads, with a UK bank describing the sites as the "wild west for shopping fraud". A huge £67m was lost to purchase scams last year, up 4% from 2021. The total number of cases reported was 117,170 – an increase of 17% year on year.
An example of a shopping scam might occur if you were looking for a new pair of designer shoes on a selling app or a social media marketplace. You find the perfect pair in your size. They even come in the original box and have a purchase receipt! You order the shoes, but an obviously counterfeited version of the shoes arrives instead in a standard brown shoe box. When you try to contact the seller, their account has been deleted and they have disappeared without a trace.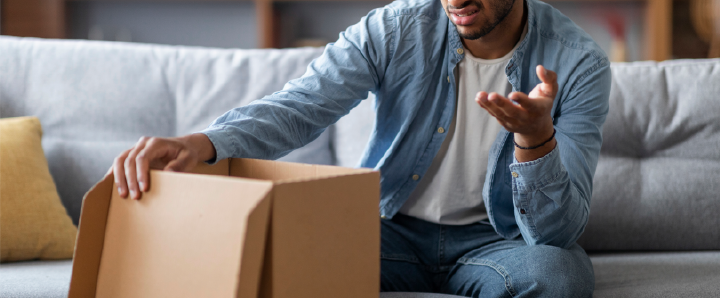 Purchase scams also affect businesses. For instance, sometimes you may receive an invoice for goods or services that have not been ordered, or you may be sold goods at prices much higher than average.
If you are in the habit of buying things online, the Metropolitan Police website gives some great advice on how to protect yourself, such as:
Checking the seller or buyer's review history and feedback.
Making sure the seller's website is genuine, with an HTTPS URL and padlock in the address bar.
When buying goods, avoid paying by bank transfer or using the 'friends and family' option on PayPal. These methods have decreased buyer protection.
Do not make payments over unsecured WiFi networks.
Reverse image searching the listing images.
Go to see high-value items in person where possible.
Don't be pressured into making holding deposits without seeing high-value items first.
Impersonation scams.
£177.6m was lost to impersonation scams in 2022, with a total of 16,948 reported cases. 'Hi mum' scams are a form of impersonation scam, but the most common impersonations come in the form of people pretending to be police officers, bank staff, or HMRC. In these communications, the impersonator will find compelling reasons for you to part with your money – usually through fear – or try to get you to click on phishing links.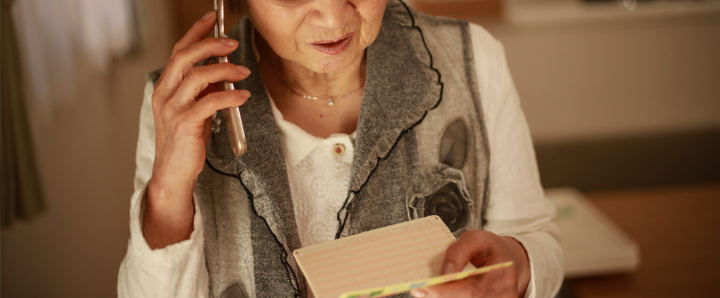 To reassure you that these calls are not legitimate:
Police will never ask you for your bank details over the phone or ask you to withdraw all your money. They will also not ask for access to your computer over the phone or online, nor will they ask you to transfer funds to another account. If a police officer contacts you in person and needs access to your details, they will show you their warrant card. Their warrant card will feature their photo, name, rank and warrant number, as well as an expiry date.
Bank employees will never ask you to give them your four-digit pin. They will never ask you to tell them any one-time passcodes; you should never share these with anyone. They also won't pressure you into transferring all your money to another account. The only time banks really ever call their customers is to clarify whether certain payments are fraudulent. If you receive a call of this nature and are suspicious, you can call your bank directly to avoid the risk of divulging your personal details to a scammer.
HMRC will never ask for personal or financial information via phone or text message. While they do communicate with customers via phone, text, email and post, you should be cautious if prompted to click on any external links. Scammers can create convincing imitations of HMRC communications, so be cautious when clicking on any links in case of phishing. You can check whether communications appearing to be from HMRC are legitimate by checking its list of approved contact details, or by contacting HMRC directly.
Do these five things if you suspect you are being scammed.
If you suspect someone is trying to scam you, follow the NOPE process:
Nose – Nose around. Investigate the company/person, and the legitimacy of any claims/requests. Find as much information as you can about the suspected scammer and, if suspicious, notify Action Fraud. It's better to be cautious than to be careless.
Own – Take ownership of your information. Your details belong to you and you alone. If someone is asking for personal information, bank details or large sums of money, you have the tools you need to stand in their way.
Pause – Pause to think. Does this sound too good to be true? Ask a person close to you for advice. You can also contact Action Fraud or Citizens Advice for expert help in staying protected.
Educate – Educate others about your experience. Minimising the shame around falling victim to scams through open conversations is the best way to raise awareness and empower others to come forward about their own experiences. The more knowledge is out there about scams, the better chance we all stand of preventing their success.
By following the NOPE process, you can help protect yourself from becoming a victim of fraud.
There are countless different types of scams that exist, so always use your best judgement. Please feel free to share this post or download our Fraud Awareness Guides to protect those around you. Stay vigilant and stay safe.
If you need help keeping your physical documents, hard drives, and other confidential information safe, feel free to get in touch with our team to arrange a shredding service.
Other fraud awareness resources:
The Action Fraud Website: https://www.actionfraud.police.uk/
Citizens Advice: https://www.citizensadvice.org.uk/consumer/scams/get-help-with-online-scams/
Take Five Stop Fraud's Website: https://www.takefive-stopfraud.org.uk/
---
Sign up for our newsletter to receive alerts about new blog articles, data protection advice, and Shred Station news.