In 2008, Shred Station committed itself to protecting the environment and reputations of companies and individuals across the UK, by developing a bespoke confidential document destruction service.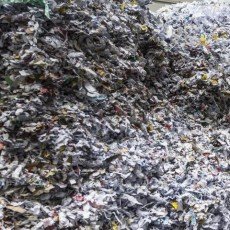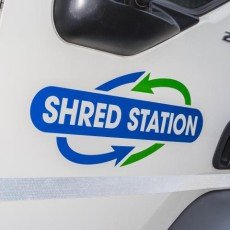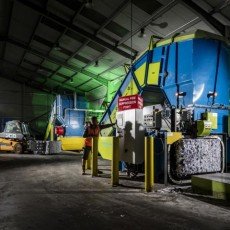 Launched with 50 years' experience of confidential waste destruction, Shred Station has become a principal shredding company, helping clients nationwide comply with legal obligations to ensure secure waste disposal.
Providing every solution, Shred Station's mobile and off-site shredding service includes paper shredding, product destruction, media destruction, hard drive destruction and a granulation service which meets HMG and INFOSEC Standards, processing material to dust.
The Shredding Company You Can Trust
Security at the heart of the business, robust security measures are enforced across the company, ensuring clients' waste disposal is never compromised by our actions.
Employees subject to vigilant staff vetting procedures, undergoing security checks in compliance with BS7858 and a CRB check prior to their employment, security also extends to Shred Station's state-of-the-art transport vehicles which have sealed bodies, comply with Euro 5 or 6 emissions and are continually tracked.
Enforcing an unbreakable security process, Shred Station's purpose-built secure facilities are also equipped with 24 hour CCTV, secure perimeters and strict access controls.
The Environmentally Conscious Shredding Company
Supporting a greener earth, Shred Station's environmental certification IS014001 signifies the company's eco-friendly approach to document destruction.
Offering a unique 'Carbon Offsetting' scheme to clients, Shred Station allows customers to counterbalance carbon used in the destruction process, by planting a tree for every tonne of paper shredded on their behalf.
Shred Station's outstanding focus on security, protecting reputations and the environment attracts customers from all sectors and industries. The optimum document shredding service, Shred Station promises to deliver an unwavering and faultless confidential shredding service.
Recycling
Find out how our eco-friendly initiatives can help you keep our environment green.
Recycling
Request Call Back
We can call you back Mon-Fri between 9am and 5pm.
Request Call Back