We offer secure, professional and fully accredited shredding services for businesses and individuals throughout the UK.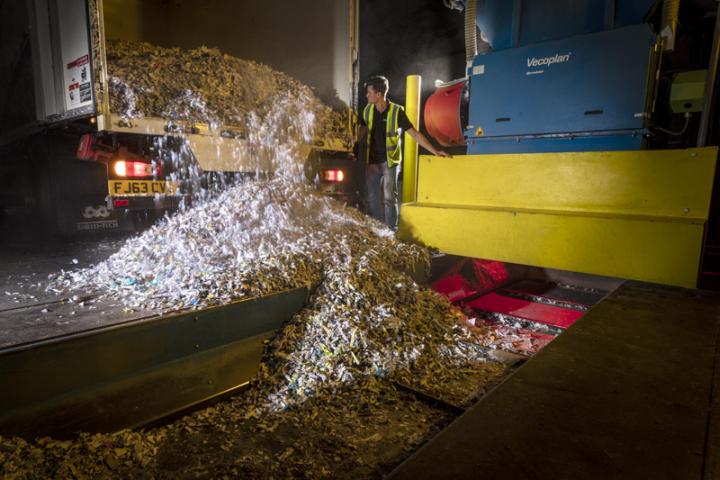 The complete shredding service
Whatever you need shredded, we can help. Our core business is shredding services for confidential documents and paper waste. But we can also offer a shredding service for consumer goods, clothes, accessories, electronics, office equipment and more – basically, anything you need disposed of reliably and securely.
We offer dedicated shredding facilities for off-site shredding where we collect and then shred at our secure shredding depots. We also offer mobile shredding services where the material is shredded at your own home or business.
Why choose shredding services?
For decades, businesses and individuals around the world have turned to shredding for the disposal of documents and paper records they no longer need.
There are two main reasons why shredding makes sense.
Protecting confidential information. Shredding important documents makes it far harder for criminals, fraudsters or just commercial rivals to learn anything about you, your business or your clients. We use double shredding by default, which reduces paper to 'confetti'. For unbeatable security, you can choose our high security shredding service to have highly sensitive records or products reduced to fine-grained dust, this could be a requirement for financial institutions or government organisations.
Safeguarding the environment. Whether the material is confidential or not, shredding is a very eco-friendly method of disposal. All shredded paper is ideal for recycling, and many other materials can be recycled too.
Not just paper shredding
As well as paper and cardboard, our hi-tech shredders can handle plastic, glass, ceramics and metal with ease, allowing us to shred consumer goods, clothes, accessories, electronic products and digital media, mobile phones, office equipment, cigarettes, liquids and much more.
Major organisations trust us to destroy highly sensitive items such as void credit or bank cards, unwanted stock, counterfeit goods or seized merchandise.
If you have something you need to dispose of but don't want falling into the wrong hands, we can help.
Why choose our shredding services?
Our service is completely secure. All our shredding facilities and mobile shredding units are fully monitored by CCTV and handled by staff who have been vetted and security-checked at every stage. We provide documents to certify that we have removed and destroyed your material.
No preparation required. No need to remove ring binders, staples, plastic wallets etc. – we shred it all!
We are professional and thorough. We can shred paper into 'confetti' – pieces less than 4mm square – or, for ultimate security, disintegrate it into fine dust, if required.
We are fully compliant and certified to all UK, DIN and European standards for secure, environmentally friendly document shredding and disposal, incuding ISO9001, EN15713 and ISO14001. We are certified as a PCI DSS level 1 service provider, which is the highest level of security for card data.
We cover the whole of the UK with our shredding services, providing secure disposal on-site or off-site, wherever you are.
You may find our shredding service guide helpful to determine your requirements. Or, contact one of our shredding specialists who will answer any questions and provide a fast quote.